Lose weight & feel great
Lose weight & feel great
Start losing weight and improving your health with your personalized low-carb or keto meal plan!
You'll receive delicious, healthy recipes with all the planning done for you. Tell us what you hope to achieve and what you like to eat. In minutes, you'll get the perfect meal plan to reach your goals.
Ready to get your personalized meal plan? Click the "start FREE trial now" button to begin.
Start FREE trial
How to get your personalized meal plan
We'll do the planning while you focus on cooking, eating, and enjoying healthy food.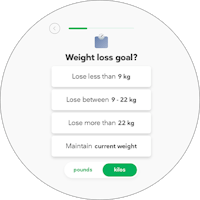 1. Take a brief survey
To get started, we'll ask you a few questions about your goals, food preferences, and health status.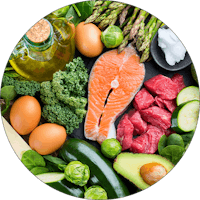 2. Get your shopping list
Along with your meal plan, we'll provide convenient shopping lists. We do the planning for you.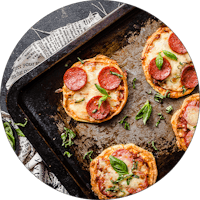 3. Enjoy delicious meals
Dig in! Try out all of the delicious meals provided for you — and experience the low-carb benefits.

More about personalized meal plans
Get what you want, how you want it — with personalized meal plans.
When you take our survey, be sure to tell us what you prefer. Don't eat dairy, eggs, seafood, or pork? We'll remove those. Only have a short amount of time to cook? No problem. We'll only add fast and easy recipes to your plan.
One of the best parts about personalized meal plans is that nothing is set in stone. If you don't like a recipe — or don't have the ingredients or time required to make it — we'll give you a new meal suggestion.
Personalized meal plans will allow you to:
✅ Enjoy delicious food
✅ Lose weight with less hunger
✅ See fast results1
Start FREE trial