You're seven feet tall because you eat too much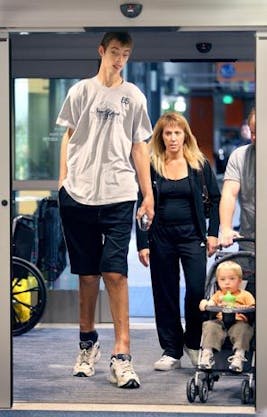 Is this man seven feet tall because he eats too much? Did he just forget to count his calories? Hardly. Far more likely he's got an excess of growth hormone, handing him a possible career as a basketball star.
So why do we assume that people with obesity, people who grow horizontally, just eat too much? They too might have an hormonal issue. Too much fat-storing insulin, perhaps?
Credits
My friend Fred Hahn just posted this picture and argument on his blog. And of course the argument is Gary Taubes 101. Still worth repeating though.