World's biggest LCHF health summit coming!

This is going to be exciting. Late next month (20-22 February), the world's biggest summit on LCHF diets and health will take place.
The meeting is in Cape Town, South Africa where such food has become extremely popular in recent years. This after the legendary professor of exercise and sports medicine Tim Noakes attracted much attention in the country with his complete about-face in recommending such food – not only for weight loss and diabetes but also for many endurance athletes.
The gathering of the world's foremost experts on low-carbohydrate diets is perhaps the biggest ever (with competition only in recent years with ASBP/NMS meetings in the US). I'm in it too: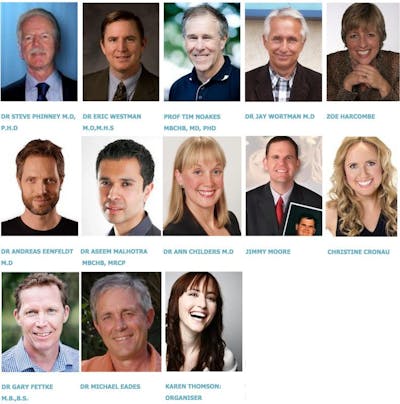 Do you want to combine a holiday from winter in summer-warm and wonderful Cape Town with learning more about health and weight? Then this conference is for you.
The first two days are primarily directed towards professional health workers – such as physicians, researchers, nurses – while the last day is clearly directed at the public. This means that there will be more medical jargon during the first two days. If you're fine with that you're of course welcome during those days too.
Read more about the summit and the program
Those who don't want to go all the way to Cape Town will of course see plenty of reports from the summit here at Diet Doctor.
More