What do you want us to do next?
What should Diet Doctor do for you next? We recently asked our members this question and got 1,500 replies. Here are the results: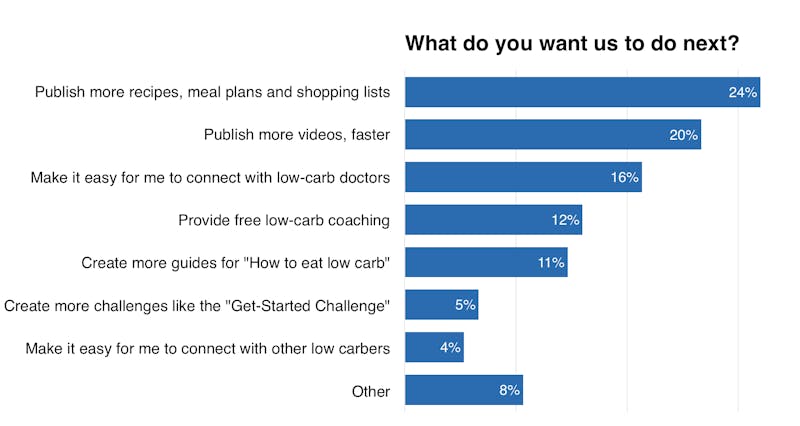 As you can see, most members want more recipes, meal plans and shopping lists. We're investing heavily in this area and our aim is to provide you with the best low-carb recipes in the world for FREE here at DietDoctor.com.
Our members also want more videos, faster, and we're making significant investments in this area too. We recently shot lots of great videos at the Low-Carb Conference in Vail, did some exciting interviews with experts like Robert Lustig during the Obesity Medicine Conference in San Fransisco, and we're going to shoot tons of great stuff during the Low-Carb Cruise starting this week.
In addition, we've just started publishing the world-class "How to Reverse Diabetes Type-2"-series with Dr. Jason Fung, and we've partnered up with another video editor, Yana, to speed up our video production. Exciting times!
When it comes to connecting you with low-carb doctors, coaches and other low carbers there's lots of work to be done. We have some good ideas we're considering but it will take time before we can launch something you'll love.
Finally, let us know what you want us to do for you! We're here to make low carb easy so whatever you suggest we'll consider.
Are you curious about the membership? Start your free 30-day membership trial for instant access to video courses, movies, interviews, presentations, Q&A with experts, etc.
Our Five Highest-Rated Membership Videos
MEMBERS ONLY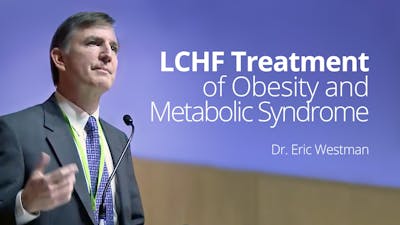 MEMBERS ONLY