We're hiring a passionate and driven Head of People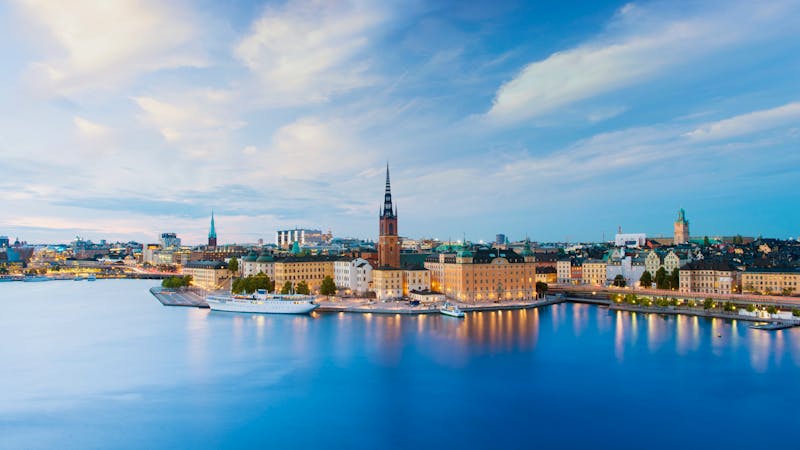 Do you want a role where you can help build a leading employer and empower more than a billion people to revolutionize their health? If you love people, are innovative, passionate and driven, then we might have the right challenge for you!
Come join our fast-growing, purpose-driven company in beautiful Stockholm, Sweden. Don't live here yet? That's fine – we can help you move and find a place to live in this wonderful city.
About the position
We're looking to hire a smart and driven professional with a passion for people to lead and build our people capabilities here at Diet Doctor so that we can continue to successfully grow our company and achieve our mission.
Why work for Diet Doctor
Diet Doctor is the world's largest low-carb site, with more than 500,000 daily visitors, over 60,000 paying members and 25 full-time coworkers (about 45 people when including freelancers) – growing at more than 100% per year with zero investments.
We strive to keep, or even exceed, our current growth for a long time to make the greatest possible positive impact on the world. It's quite possible that we will double the number of full-time coworkers during this year.
We are funded by the people (through our optional membership), have no outside risk capital or debt, and are owned by those who work here, all because we want to build a company that can do good for 100+ years. Our goal is to empower people everywhere to revolutionize their health – by making low carb simple.
We offer an attractive work environment filled with professionally engaged people, competitive salaries and the opportunity to become a co-owner. More importantly, we'll give you the chance to work for a purpose-driven organization that exists to make the world a better place.
You'll get the opportunity to travel internationally too, if you want that. Some of our coworkers regularly travel to low-carb related conferences all over the world. This could help you network with our international team of expert contributors.
Most of our full-time staff work together in a beautiful office in central Stockholm. So would you, if this position is right for you.
Don't live in Stockholm? That's fine – we can help you move here and find a place to live.
Timing not perfect? Reach out anyway – we're willing to wait for the right person.
Alternatively: Do you know anyone who is a perfect match? Tell that person about this ad and get a free lifetime Diet Doctor membership if that person is hired.
This is an opportunity you don't want to miss – apply now.
About the job
We want to hire a Head of People at Diet Doctor to lead the following areas of our company:
#1 The basics
Payroll: Make sure all employees are always paid correctly in a timely fashion.
Contracts: Create contracts where appropriate and implement a consistent contractual framework for all employees.
Legislation: Make sure we play in a way consistent with all applicable laws.
Policy: Create where appropriate, and ensure people-related policies such vacation, sick leave, etc. are followed.
#2 Talent acquisition
Create the strategy, and implement the required processes and channels, to attract, find, and recruit the best people from around the world.
Create an on-boarding strategy, and implement the required processes, that enables new hires to know what this company is about, helps them get up to speed fast, and give them a great start at Diet Doctor.
Lead the execution of talent-acquisition activities.
#3 People development
Create a people-development strategy that helps people grow significantly in the areas most important to them and that makes it possible for people to achieve their maximum potential.
Help team leaders implement such people-development processes and grow relevant skills to achieve the above.
Implement processes for succession planning.
Establish the right set of plans for the different roles, levels, and functions that reflect the skills necessary to achieve the business outcomes.
#4 High-performance culture
Build a high-performance culture (think elite sports team) of passionate, driven and collaborative employees together with the leadership team.
Support the creation of smart and progressive people policies and incentives that align the interests of the employees with having a high-performance culture.
Essential qualities
We are looking for an outstanding individual who can become a key part of our fast-growing company. You'll need the following qualities to be considered for the job:
Minimum: Bachelor degree. MBA or equivalent Master's degree preferred.
5+ years experience.
A track record of being able to find, hire and retrain the most incredible people and help them realize their full potential.
A strong desire for creating a high-performance culture (think elite sports team).
Belief in the importance of our values: trustworthiness, simplicity, inspiration and goodness.
Deep thinker with a strong desire to do something meaningful.
The ability to work in a fast-paced and unstructured environment.
Passionate, driven and hard working.
Smart and fast learner who loves to grow and embraces change.
Excellent written and spoken English. Fluency in Swedish (written and verbal) would be a bonus.
Love to work independently and to get things done fast with consistently high quality.
The ability to articulate and shape a strategy, and the ability to turn it into actionable objectives that you or the team can execute.
Diversity
We're positively oriented towards diversity – we encourage diversity in skills, interests, religious and political beliefs, sexual orientation, gender, ethnicity, etc.
Summary
Our goal is to empower people everywhere to revolutionize their health, by making low carb simple. At least a billion people could benefit from eating fewer carbs, primarily but not exclusively,
people with obesity, type 2 diabetes and other problems related to metabolic syndrome. These people are currently not getting the support they deserve, and we aim to change that.
To achieve this goal, we need to work with fantastic people who are passionate about the enormous benefits keto and low carb can have for certain people, and who can help us create incredible products that make low carb simple.
Could you be one of those people? Do you have the essential qualities we're looking for? Are you the right person to join our dynamic team of hardworking and passionate people striving to make the world a better place?
If so, apply today.
Apply now
To apply, email the following in English to bjarte@dietdoctor.com:
Personal letter, up to one page long, about why you're perfect for this job.
CV with references and preferably a picture.
Salary suggestion.
Your top suggestion for what Diet Doctor should do to be able to recruit the best people in the world.
We'll go through all applications and contact especially interesting applicants for interviews.
Good luck!
More