What do you want us to write about next?
What do you want us to write about next? We asked our members and got more than 1,500 replies: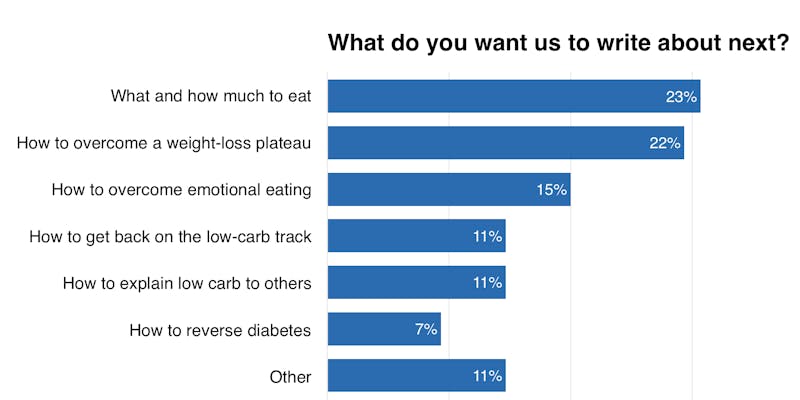 What to Eat and Weight Loss
As you can see, more than four in ten members want us to write about "What to eat" and "How to overcome a weight-loss plateau".
We're in the process of making super-simple and beautiful "What To Eat" guides. So far we've published four:
We'll create more guides like these in the coming months, for example "Low-Carb Snacks", "Low-Carb Cheeses", and "Low-Carb Meats".
For breaking a weight-loss plateau check out this guide: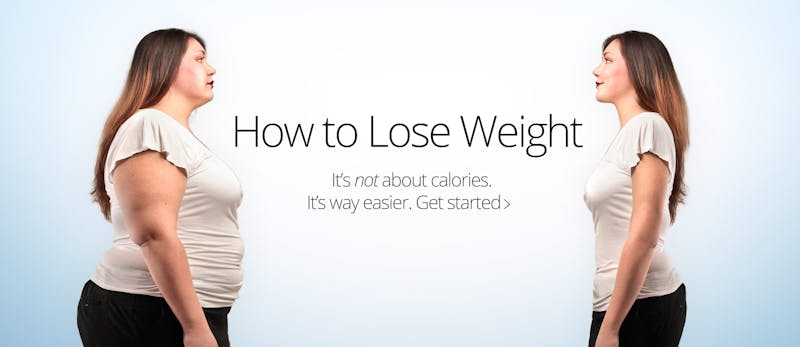 We're thinking about creating a "Weight-Loss Challenge" too. Good or bad idea? Let us know.
Overcome Emotional Eating
Members want us to write about "How to overcome emotional eating" too. We do need a fantastic guide for this, and we'll make one, but it could some time before it's ready.
In the meantime, check out these two FREE sugar-addiction videos:
239,812 views
45,031 views
The Sugar-Addiction Course Continued
With a free membership trial you can see the whole sugar-addiction video course instantly, as well as other video courses, movies, interviews, presentations, and Q&A with experts.
The Membership Fee Fuels Our Cause
Every cent we make from the membership is supporting Diet Doctor and keeping us
free of ads, products and industry influence
, so that we remain 100% independent. We do our best to spend every dollar in the best possible way to achieve our purpose:
To Empower People Everywhere to Revolutionize Their Health.
When people become healthy, enormous amounts of human potential is released which people can use to pursue their dreams and make the world a better place. That's how important health is.
Thanks to all our members for making our dream possible!
Earlier surveys
What Do You Want Us to Do Next?
Would You Recommend the Diet Doctor Membership to a Friend?
What's The Key Benefit of Being a Diet Doctor Member?
For How Long Have You Eaten Low Carb
The Biggest Challenges On Low Carb
Would You Recommend Eating Low Carb?
How Often Do Low Carbers Cook?
How Often Do Low Carbers Eat Non-Low-Carb Foods?
The Biggest Fears on Low Carb – and the Solutions