U.S. News "Best diets for 2019" list disappoints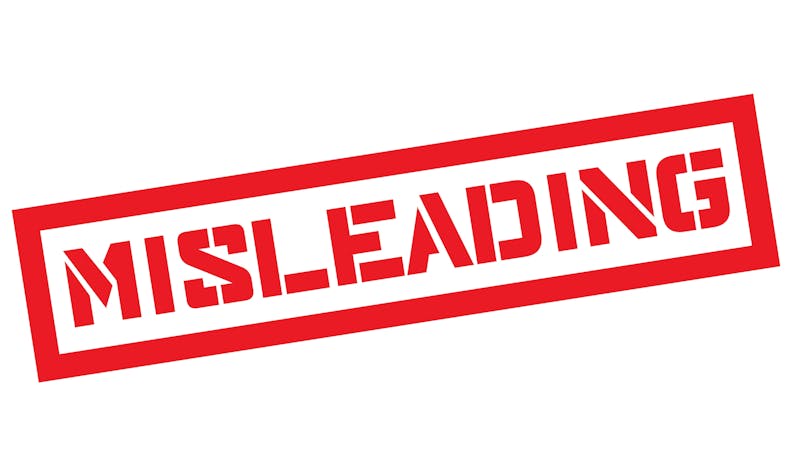 Here we go again.
Each year, U.S. News and World Reports ranks the top diets. Unfortunately, low-carb and keto are at the bottom of the list. Again. How bad was it? Atkins landed the 37th spot in the ranking, and keto tied for 38th place. 🤨
U.S. News and World Report: What's the best diet for 2019? Experts weigh in
What diets top this list? The Mediterranean and DASH diets. Last year, the top two were the same — DASH and Mediterranean — they just swapped positions. Thus, the January, 2018 op-ed in the LA Times by Gary Taubes and Nina Teicholz prompted by last year's rankings, entitled "U.S. News is wrong about what constitutes the best diet," still applies.
Here are a couple of excerpts from that opinion piece:
It's clear that U.S. News — which employed an expert panel to rate 40 diets on various criteria — merely recapitulated questionable dietary advice that has gone by a succession of names since the 1970s — "low-fat," "DASH," "USDA-style," "plant-based." The basic set of recommendations have remained the same, emphasizing plant foods (grains, cereals, fruits and vegetables) over animal products (eggs, regular dairy, meat), and vegetable oils over natural animal fats such as butter…

Why would 25 doctors, dietitians and nutritionists on the U.S. News panel choose a dietary philosophy that has — so far, at least — failed us? They might be entrenched in their opinions, supported by the industries that benefit from these diets, motivated by non-nutrition agendas such as animal-rights activism, or they might simply have fallen into the easy convenience of groupthink…

Low-carbohydrate diets have now been tested in at least 70 clinical trials on nearly 7,000 people, including a wide variety of sick and well populations, mainly in the U.S. Thirty-two of these studies have lasted at least six months and six trials went on for two years, enough time to demonstrate the lack of any negative side effects. In virtually every case, the lower-carb, higher-fat diets did as well or better than competing regimens. The cumulative evidence shows that low-carb diets are safe and effective for combating obesity, highly promising for the treatment of Type 2 diabetes, and they improve most cardiovascular risk factors.
Drilling down into some of the category rankings leads to both hope and disappointment. Keto and Atkins share second place in "Best fast weight-loss diets" behind a shakes and bars regimen. It is promising to see the panel acknowledge the weight loss that is possible with keto and low-carb, essentially ranking the diets first for people who want to eat real food, not engineered, processed meal replacements.
However, when it comes to "Best diabetes diet," keto and Atkins fall to 24th and 28th place, respectively. This is terribly disappointing. In 2018, Virta Health demonstrated in its clinical trial that type 2 diabetes can be reversed in 60% of subjects with type two diabetes at one year using its keto-diet-plus-virtual-coaching protocol. Since the controls receiving usual care achieved neither significant improvement in any biomarkers nor medicine reduction, this is an incredibly promising result. Plus, as we reported in October, the American Diabetes Association and the European Association for the Study of Diabetes recently added low-carb diets to their list of safe and effective treatment options for patients with type 2 diabetes. Given these developments, it is negligent of the U.S. News expert panel to fail to rank a diet with such therapeutic power near the top of its list for patients with type 2 diabetes.
Consumers need helpful, up-to-date dietary advice. Misleading people with dated rankings that promote failed, status-quo diets as promising is irresponsible. When will the U.S. News panel consider the latest evidence and revise its tired rankings?
Fortunately, regardless of this lost opportunity to spread the word, many people — about 45% of would-be dieters — are planning to try low-carb or keto in 2019! When something works, the word spreads quickly, even without much help from establishment channels like U.S. News.
Earlier
New Year's poll: Top dieting resolutions feature a low-carb diet
Low-carb diets get a seat at the table
Is low carb the best treatment for reversing diabetes?
Guides
How to reverse type 2 diabetes
New Year's resolutions: Four steps to get on track and stay there in 2019!
Type 2 diabetes
Low carb