Twenty percent of adults obese in OECD countries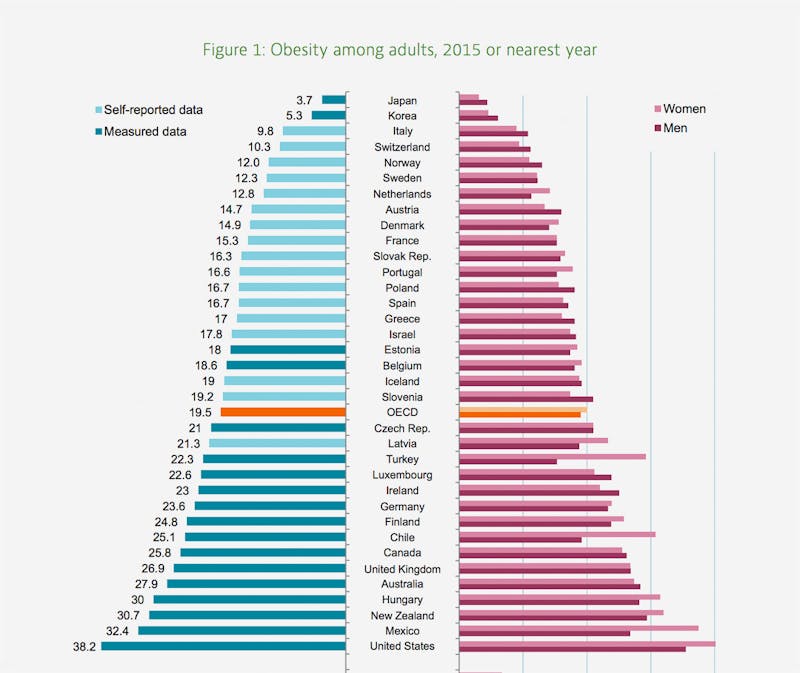 According to the new obesity update from OECD, about 20% of adults are either overweight or obese. And there's no end in sight to this obesity epidemic, which is expected to climb even further until 2030.
What is interesting is that Sweden is one of the least obese countries (see chart above). Maybe the popularity of the low-carb high-fat diet in the last decade has at least something to do with it?
More
Earlier
Top videos about weight loss