Toward Las Vegas and the Obesity Symposium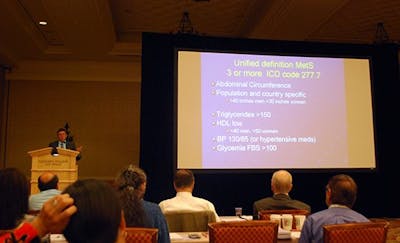 It's now time for my fourth trip over the Atlantic this year, chasing knowledge about diet and health. This time the destination is the autumn conference of the American obesity doctors. Speakers this year include dr Barry Sears, dr Mary Vernon, dr Steve Phinney, dr Eric Westman and professor Robert Lustig – all of them very positive to low carb.
In the last few years the topic of low carb has sneaked in, on a separate program at the end of the spring conference. But now it seems that low carb is on the main program, ready for prime time. There is hope yet for the big country of the west. And you can read (and see) my reports here.
It's a bit sad to leave home with a seven weeks old daughter at home. Luckily Klara is a precocious child, having already learned to have video conversations via Skype (still with some help from mom though).