The launch of the amazing LCHF conference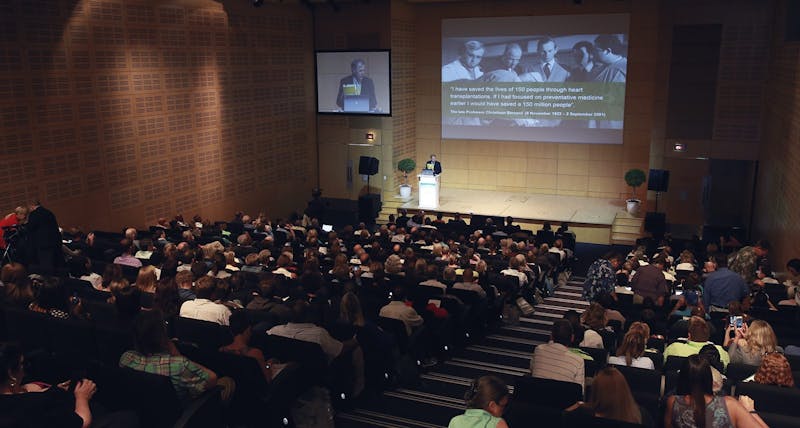 Here's the introduction to the LCHF Conference – yesterday – by the fantastic professor Tim Noakes. There are around 650 people in the audience, all that the room can take. Most are medical professionals, fantastically enough.
The slide is well chosen. Dr Christiaan Barnard performed the first heart transplant here in Cape Town in 1967. Closer to the end of his career he spoke these wise words:
I have saved 150 people through heart transplantations. If I had focused on preventative medicine earlier I could have saved 150 million people.
Modern medicine is mostly great. But it does not focus on prevention through life style change. Compared to drugs and surgery there's almost no money to be made in life style change, unfortunately.
This fantastic LCHF conference is a big step in the right direction though. Hopefully there will be another similar conference next year in Europe – there are already some plans in that direction.