The keto challenge: "Once you commit to it, it's easy"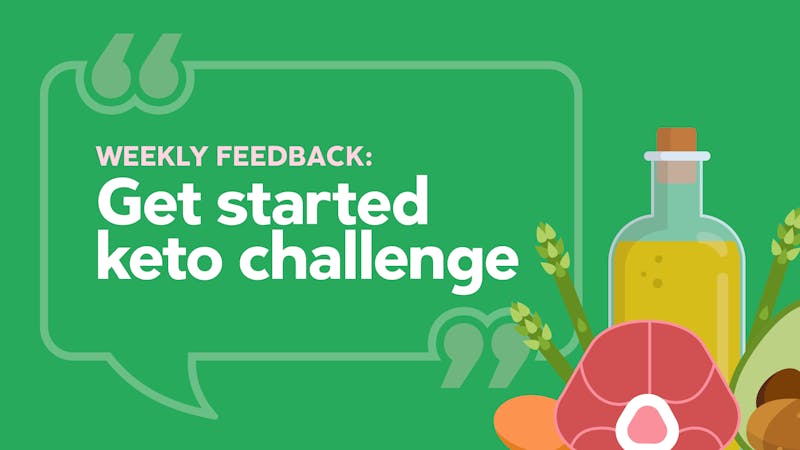 Over 825,000 people have signed up for our free two-week keto low-carb challenge. You'll get free guidance, meal plans, recipes, shopping lists and troubleshooting tips – everything you need to succeed on a keto diet.
Here are new inspirational stories from people who've taken the challenge:
Feedback
I am 49 and live in San Diego, CA. I really liked doing the 2-week challenge. It forced me to be really aware of my food. I liked the weekly menus and shopping lists. It was really easy to follow. Once you commit to it, it's easy. I will continue to follow the program.

Mary

---

Hi people of DD,

It was a pleasure for me to follow your advice.

I am an MD from Argentina full-time dedicated into conservative treatment of lymphedema. Most of them with overweight, so they need dietary advice and keto is the best way.

The recipes are easy to prepare and very tasteful.

Thanks in advance,
Alberto

---

I don't use Facebook, so I'll tell you here that I really enjoyed the challenge. I love the recipes that I have tried, so far. (The one I did not particularly care for was the pizza with the egg and cheese "crust". It tasted more like an omelet with tomato sauce, which is OK, but it wasn't too much like a pizza.)

I have been enjoying many other recipes from your site. I am down 11 lbs (5 kg), and I have noticed several other changes: my clothes aren't so tight, my head is clearer, my blood pressure is going down, I'm happier and more energetic. I feel like I have removed a major poison from my body (sugars). You have my permission to share my comments, if you wish.

Thank you!
Bonnie


---

I think this is a great way to get started and to learn about new ways of eating and to educate the body and mind of the portions of food.

From Mexico City, 27 years.

Ixchel
---
Get started today!
Sign up for instant access to a simple step-by-step guide to the keto challenge. You will also receive meal plans, recipes and shopping lists for two weeks. In case you have not received an email from us after signing up, please check your spam folder too!
Already signed up? Click here.
---
Success stories
Share your story
Do you have a success story you want to share on this blog? Send it (photos appreciated) to frida@dietdoctor.com, and please let me know if it's OK to publish your photo and name or if you'd rather remain anonymous. It would also be greatly appreciated if you shared what you eat in a typical day, whether you fast etc. More information:
Share your story!
Support
Do you want to support Diet Doctor and get access to bonus material? Check out our membership.
Join free for a month
Success stories
Low-carb basics
Weight loss advice