The Caribbean Low-Carb Cruise
Last week we were on this year's Caribbean low-carb cruise. No doubt the most spectacular trip of the year!
As posted here earlier, a total of 11 people from Team Diet Doctor participated. Our goal was to record interviews and presentations, and to exchange ideas with our American friends. In addition we talked to potential collaborators (while enjoying a beautiful view) and discussed how we can work more efficiently within the Diet Doctor team.
Believe it or not, the trip really isn't just sun and fun. I myself have worked so hard that I haven't even had time to write a proper blog post about the trip! Therefore we invited our team member Tommy Runesson to write a report with lots of pictures.  Here's Tommy:
Guest Post by Tommy Runesson
The annual Low-Carb Cruise (LCC) in the Caribbean is over. Almost 195 participants and quite a number of nationalities represented. Of course there were many participants from the US, but I think that Sweden could have been the second in number of participants. There were almost 20 people from Sweden and Norway, which was fun. Other nations represented were Australia, South Africa, Brazil and the UK.


During days at sea there were presentations all day in the conference center. On port days people either went on excursions organized by the LCC team or on their own. Some stayed on the ship and had all the pools to themselves.

The ship itself is an adventure to explore. In total, there are 15 decks for passengers and 3 just for the crew. Someone said that there are 23 bars on board and it's probably correct.

The "main street" of the boat from above. All sorts of shops and places to eat.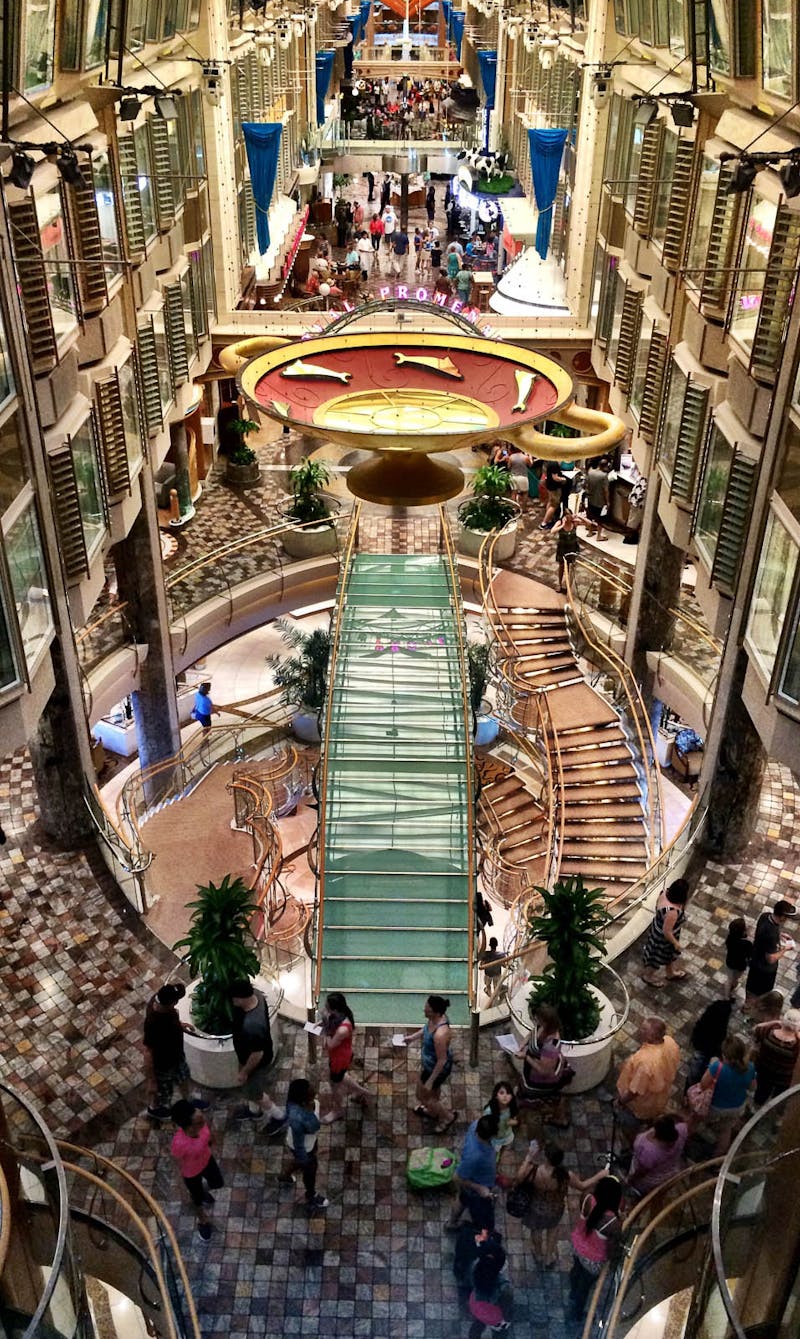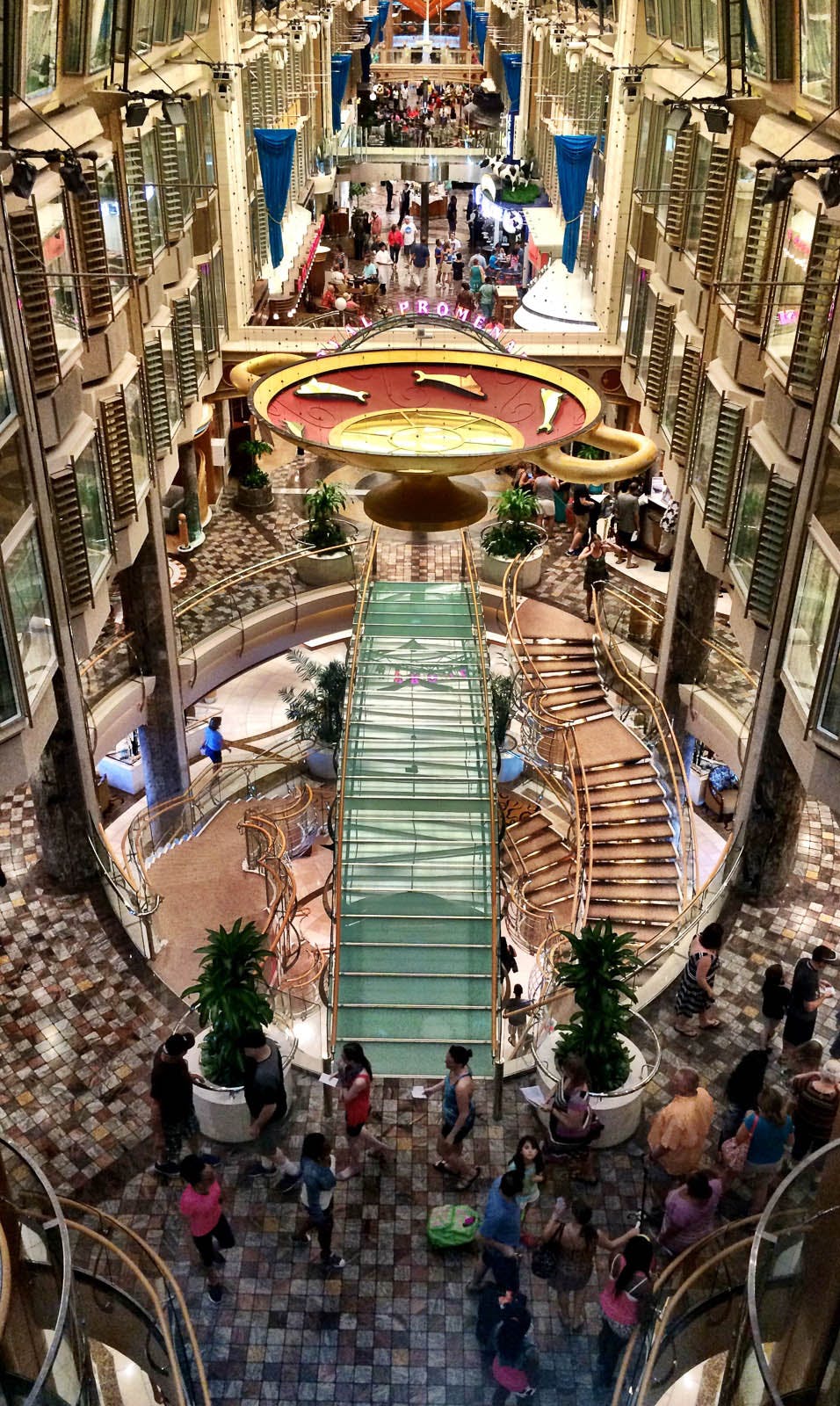 The pool area is huge and here's only a small part of it.
Food is available in unlimited quantities and people generally eat huge amounts of food. A large restaurant serves a breakfast buffet, then a lunch buffet and finally it becomes a dinner buffet. You may have what you want from the buffet at any time. The same goes for any food.

It costs extra if you eat in any of the specialty restaurants but most are content to eat what is offered for "free." Of course there's quite a lot of junk to choose from but there's good stuff too.

However, the food options in the cafe are somewhat limited …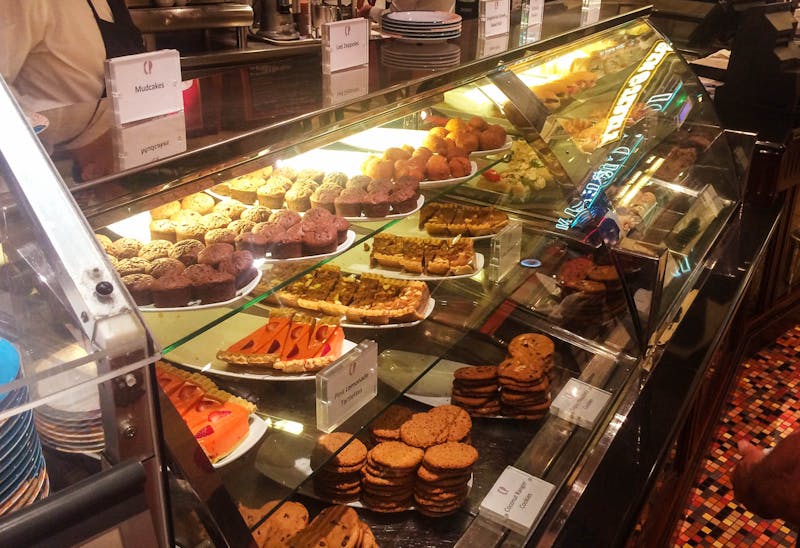 In the specialty restaurant Chops Grille you can have really good food, for example Carpaccio…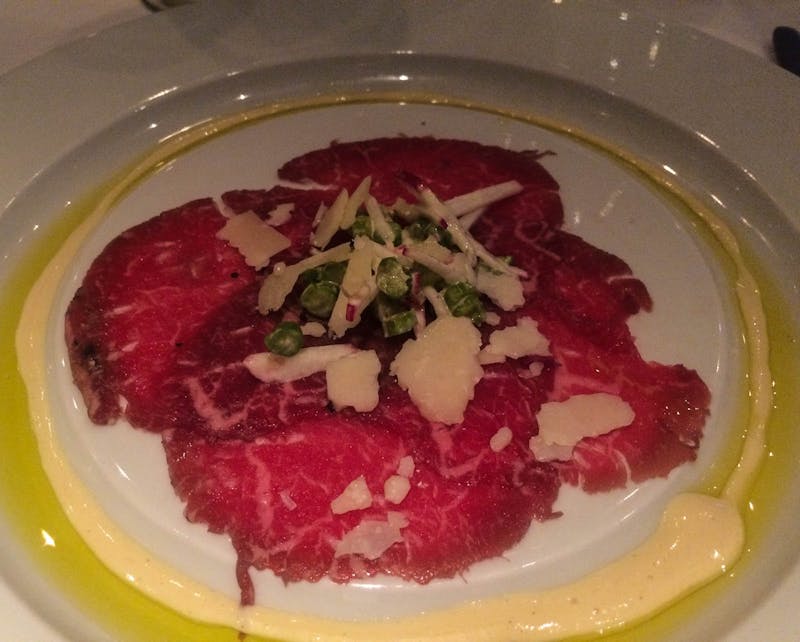 … and NY Strip Steak.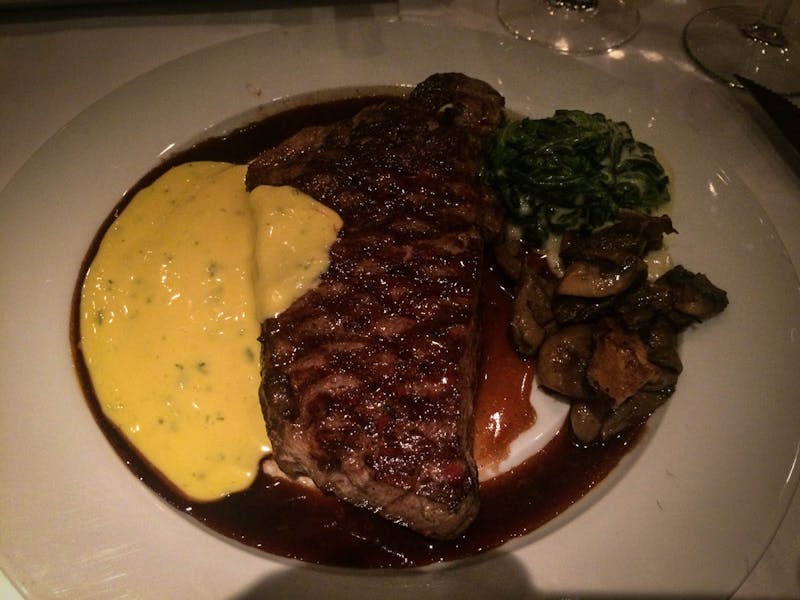 I added lots of béarnaise sauce and some spinach and mushrooms to my steak.

At the regular dining place you can choose from several main dishes and one of the evenings there was duck on the menu. It is not every day I see duck on a menu so I had to have it. Very tasty although it was a bit difficult to eat.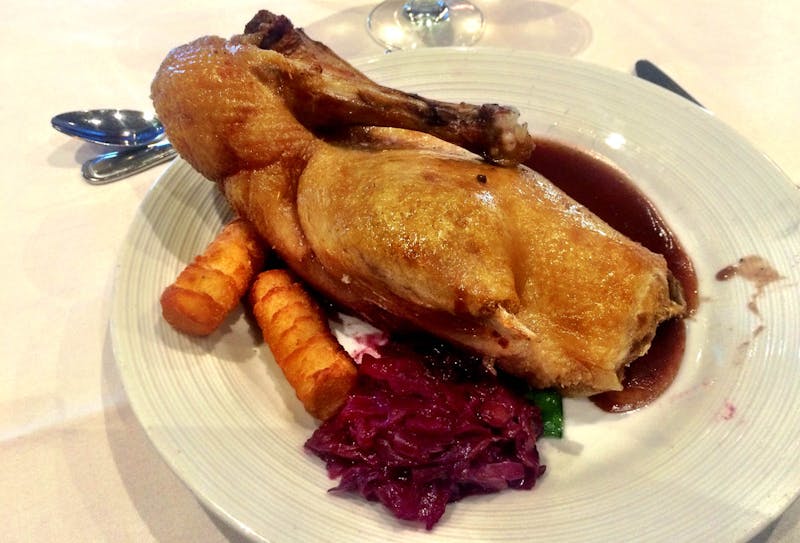 Monday was a day of presentations and they were generally good. A theme on the first day was diabetes, but there were also other topics.

We were given a thorough review of diabetes as a disease with a focus on type 1 and how to regulate the disease with a proper ketogenic diet. Further, Dr. Eric Westman talked about the history of diabetes care through the centuries.

We also listened to a really great presentation by Dr. Justin Marchegiani about hormonal imbalances and the connection to blood sugar.

Tom Naughton's presentation was about how to get children to eat real food. The presentation will be part of the book / movie he and his wife Chareva are currently working on. It will be really exciting to see where this is going.

The day ended with "our own" Doc and he delivered as usual. A lot of laughter and reflection and as usual a great performance.

We visited Puerto Rico…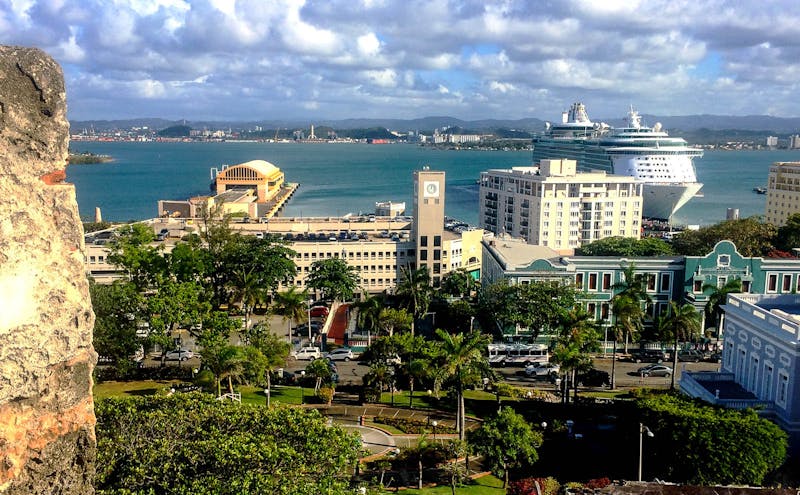 St. Maarten…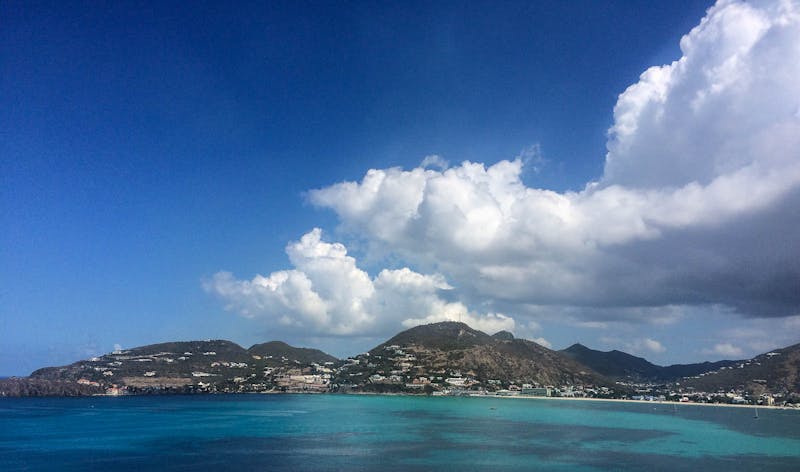 … and then St. Kitts. The islands seem unreal for Swedes. Nice people, beautiful beaches and a surprising amount of culture in the form of old forts, sugar plantations and churches.

/ Tommy
More
Thank you for the first cruise report, Tommy! More coming up.
If you want to read more about the cruise and other things by Tommy Runesson, visit his blog at Eat Low-Carb High-Fat, the English version of his Swedish blog.