"If you want to save the world, veganism isn't the answer"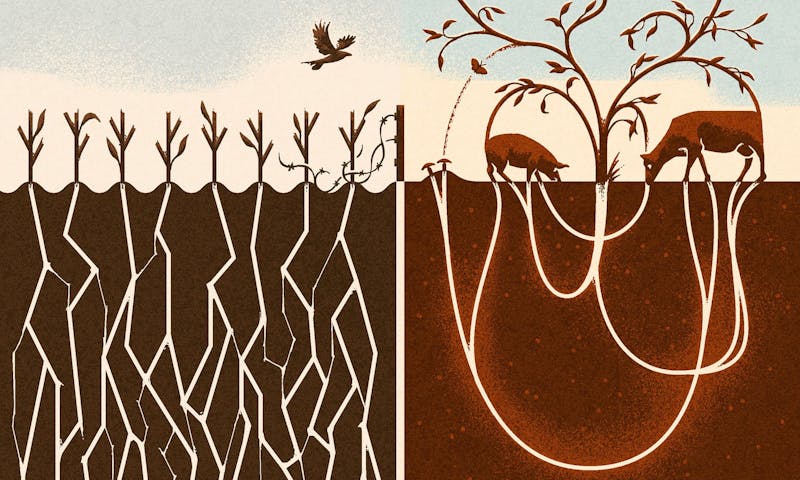 The vegan diet has probably never been more popular than it is today. In a recent The Guardian article, farmer and author Isabella Tree discusses the effect of influential documentaries such as What the Health and Cowspiracy. These documentaries have thrown a spotlight on the meat and dairy industries, and convinced many people that cutting meat and dairy out of their diet equals a big favor to the planet and the environment.
However, what these documentaries fail to portray are the environmental consequences of the vegan diet. So, what exactly happens to our environment when switching entirely to plant-based foods?
If more people continue to turn to veganism, there will obviously be a need for more plants and less meat. This may lead to soil degradation, and soil loss is a major issue facing the world today, as Isabella Tree explains:
Our ecology evolved with large herbivores – with free-roaming herds of aurochs (the ancestral cow), tarpan (the original horse), elk, bear, bison, red deer, roe deer, wild boar and millions of beavers. They are species whose interactions with the environment sustain and promote life. Using herbivores as part of the farming cycle can go a long way towards making agriculture sustainable.
Somewhere along the way in many media storms, we have forgotten what we actually already know. In order to grow nutritious vegetables, the soil where they grow needs to be nutrient rich, and today, most are not.
The solution that Isabella Tree suggests? Back to basics. We should be encouraging sustainable meat and dairy production based on traditional rotational systems, permanent pasture and conservation grazing. We need to restore our soils by letting animals graze the earth. The way they graze, puddle and trample stimulates vegetation in different ways, creating habitats for small mammals and birds. When we don't feed the animals antibiotics and other drugs, their dung feeds the soil ecosystem – a vital process of ecosystem restoration where nutrients and structure are returned to the soil.
The Guardian: If you want to save the world, veganism isn't the answer
Earlier
'Eat less meat' fails to recognize that all meat is not created equal
'What the Health' review: health claims backed by no solid evidence
Why the fear of meat?
Where does the fear of meat come from originally? Learn more in our interview with Nina Teicholz:
MEMBERS ONLY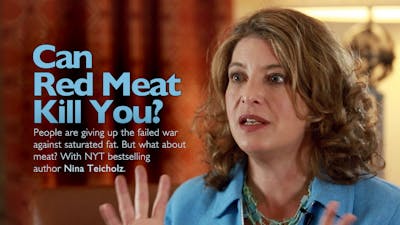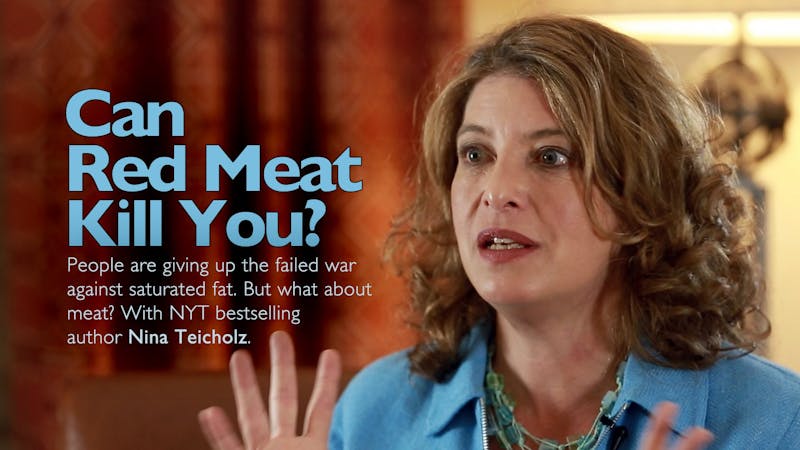 Popular health movies