The AMA's attempt to silence The Magic Pill backfires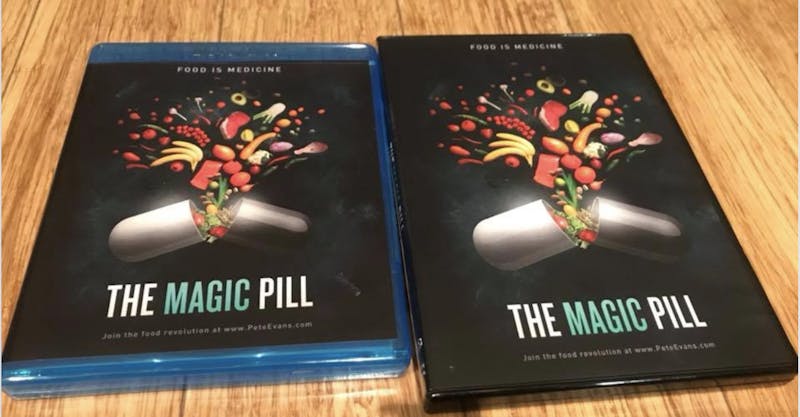 Oops… It looks like the Australian Medical Association's attempt to remove The Magic Pill from Netflix has backfired. In a Facebook post yesterday, producer Pete Evans updated us on the situation. Having spoken to Netflix, it has been decided that the documentary will now be released globally across their platform in different languages. Plus, you can now buy the DVD or Blu-Ray on Amazon where it is available for international shipping. Ironically, the AMA's criticisms and the mainstream media attention may have made the movie even more popular than it otherwise might have been. That must be quite a bitter pill to swallow!
Here is the Facebook post from Chef Pete Evans: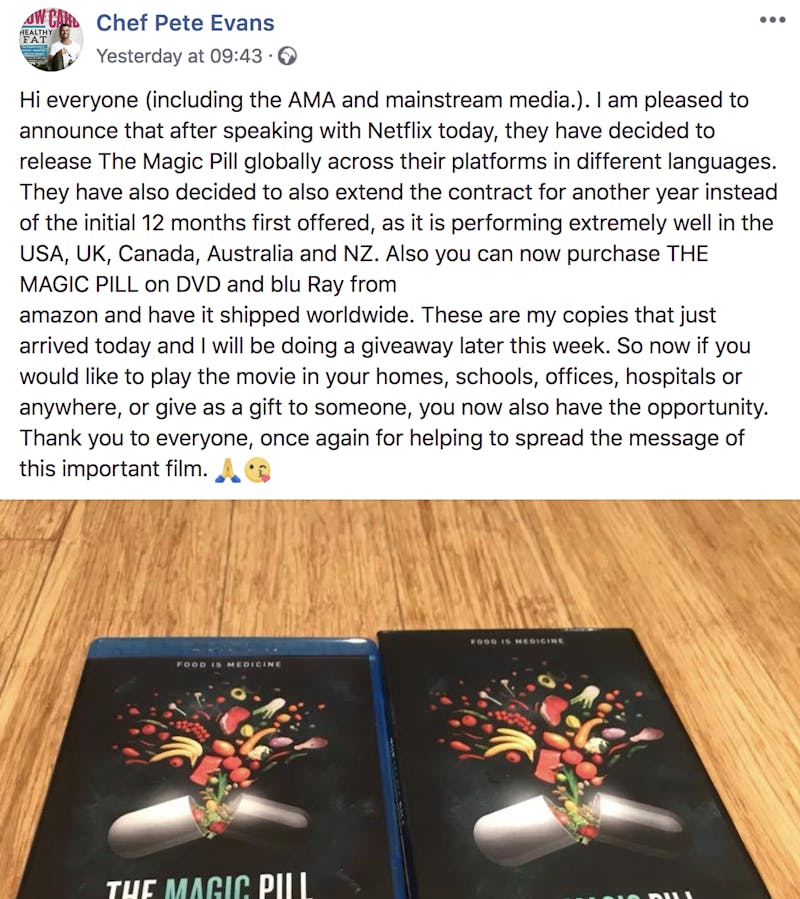 Why?
This is not the first time we are seeing a dramatic reaction to a well-reasoned suggestion to restrict sugar and processed carbs as part of a healthy diet. From Prof. Tim Noakes' trial in South Africa to Dr. Gary Fettke's troubles with hospital administration in Australia, those who stand up and advocate a low-carb diet can have a pretty hard time.
So why are there so many attempts to silence those who advocate carbohydrate restriction?
Well, for one thing, there is quite some money to be made from keeping people sick from eating carbs. Throw in some fear and resistance to change and a lack of understanding of the flawed science behind current nutritional guidelines and we start to get a picture of why this might be.
Luckily, low carb and keto diets are being Googled more now than ever before, more and more doctors are beginning to use low carb in their practices and more and more scientific research is being carried out to support the benefits of restricting carbs in the human diet.
What can you do?
True change comes from the bottom up. When we as individuals take action we can propel the waves of change. Here are some ideas:
Try: If you haven't already, give low carb a try and see the benefits for yourself. Our 2-week challenge is free and a great way to get started.
Talk: Talk to your doctor (if he/she doesn't already know about low carb diets, this guide is a great place to start). Talk to friends and family to help spread the word.
Connect: Connect to other low-carbers on social media, attend a low carb conference near you and help strengthen the network of people striving to change nutritional guidelines and improve the health of global populations.


Diet Doctor resources

Take the free 2-week challenge >
Other low carb documentaries