Struggling with food addiction? Then check out this 4-day workshop
Do you feel like you have lost control over certain foods like sweets, bread, pasta etc.? Perhaps you suspect, or know, that you might be dealing with food addiction?
Then this 4-day workshop in the Boston area from October 17th – 20th with David Wolfe and team Diet Doctor's Bitten Jonsson might turn out to be very helpful. They will take you through everything you need to know about sugar addiction to truly address the root of the illness.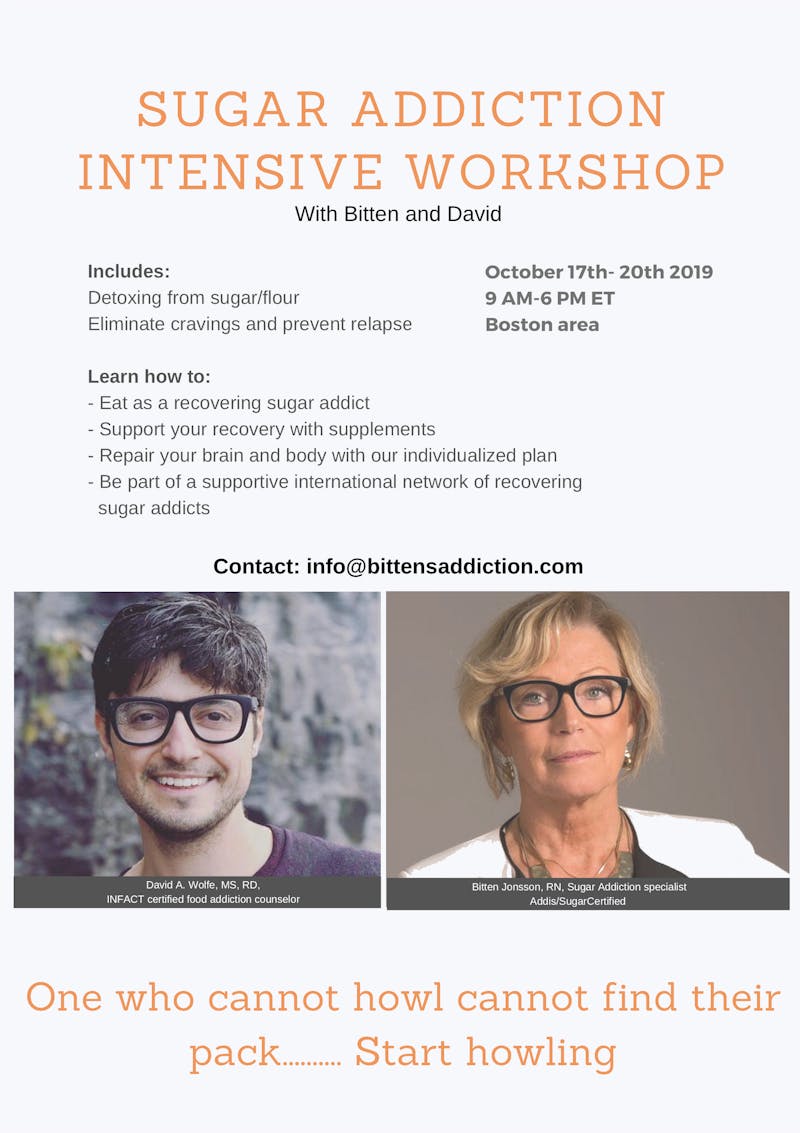 For more information, you can check out this PDF.
More
As a Diet Doctor member, you can ask questions to Bitten Jonsson here.
Sugar addiction