A sneak peek at "Carb-Loaded"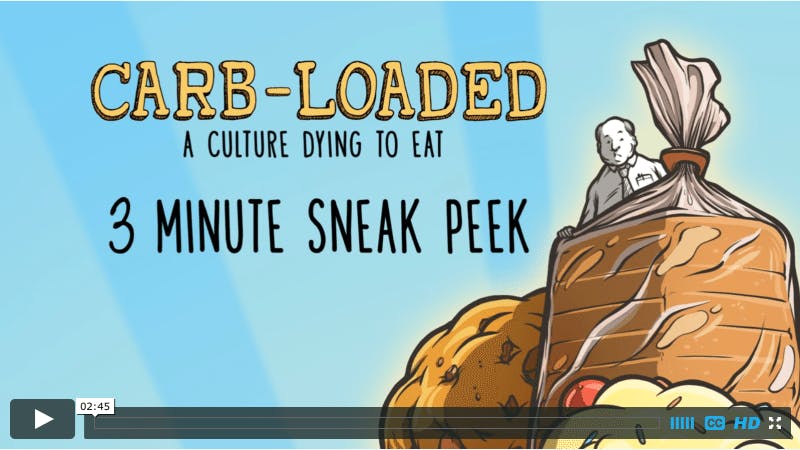 Now you can watch a 3-minute trailer for the movie Carb-Loaded. It's about the low-fat, sweet and floury causes of the obesity epidemic:
Note also that there are subtitles in English and a few other languages. To chose a language, click on "CC" in the lower, right corner.
One of the interviews contains an explanation that I think sounds odd – how the body releases cholesterol to repair injuries to arteries. That is a metaphor that I'm not quite buying.
That small injuries to arteries and inflammation are central to heart disease is, however, probably true. As mentioned in the video, the result is like an abrasion on the inside of the arteries, that never heals completely.
Many things may contribute to injuries and resulting inflammation in the arteries, for example high blood sugar, high blood pressure, toxic substances from smoking and rancid small dense LDL cholesterol particles (which is primarily a result of too many bad carbohydrates in your diet).
What do you think about the video?
More
TIME: Eat Butter. Scientists Labeled Fat the Enemy. Why They Were Wrong.
Is Salt Dangerous? Or Good for You?
Saturated Fat Completely Safe According to New Big Review of all Science!