Rapid Weight Loss on LCHF – Then Effortless Long-Term Maintenance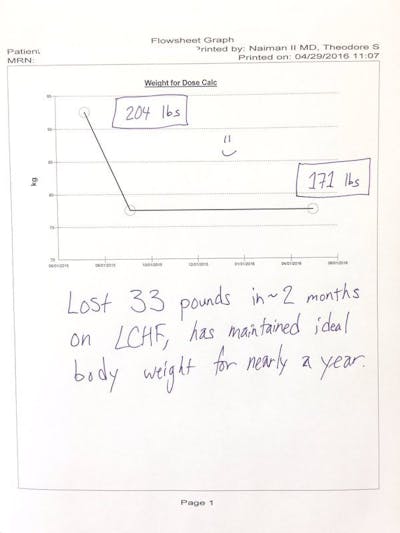 Dr. Ted Naiman: Really rapid initial fat loss on low carb, then effortless long-term maintenance of ideal body weight on LCHF.
I had the pleasure of meeting Dr. Ted Naiman for the first time on the recent low-carb cruise. I recommend following him on Twitter, for low-carb news and inspiring patient cases like this.