ProPublica: Crusading cardiologist aims to prevent diabetic amputations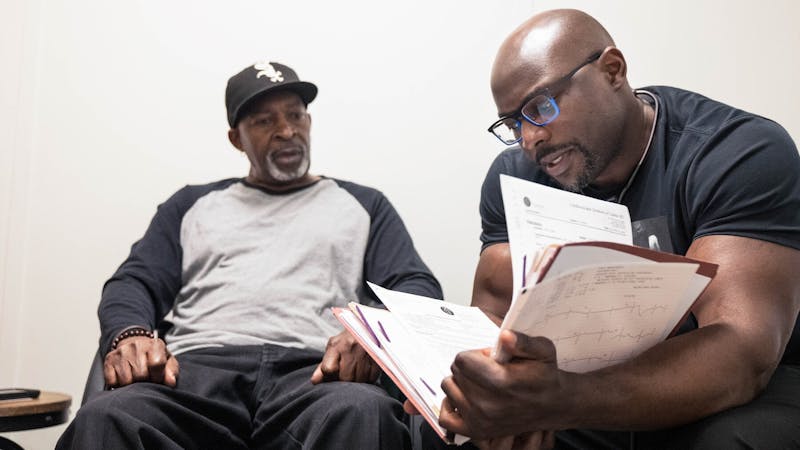 Right now in the US, more than 130,000 limb amputations from diabetes occur each year, the majority among low-income and under-insured Americans.
African American patients lose limbs at triple the rate of other groups.
These are some of the deeply disturbing statistics presented in a moving and exceptionally researched feature published recently by ProPublica, an independent, non-profit newsroom that produces investigative journalism in the public interest.
Propublica: The Black American amputation epidemic
The feature, by investigative health writer Lizzie Presser, tells of the crusading work of Dr. Foluso Fakorede, the only cardiologist in Bolivar County, Mississippi and his Amputation Prevention Institute.
Dr. Fakorede, who was born and raised in Nigeria before immigrating to the US, is fighting against systemic barriers and biases to try to save patients' limbs. He uses his interventional cardiology skills to open up closed or narrowed blood vessels to try to restore healthy circulation to the legs and feet, a process called re-vascularization.
Presser spends time with Dr. Fakorede and meets various patients in the Mississippi Delta region, observing them as they face the potential loss of a limb, for a deeply moving long-form article about this devastating complication of uncontrolled type 2 diabetes. It is a stellar piece of journalism worth your time to read.
Diet Doctor has written about the rising rates of amputations for diabetes before and how better management of blood sugar, or even reversal of type 2 diabetes, can be obtained with a low-carb, keto diet.
Diet Doctor: Amputations due to diabetes way up
Diet Doctor: Diabetic Amputation rates soar in California
All of Diet Doctor's most important guides about how to prevent or reverse type 2 diabetes and reduce blood sugar are free for everyone, forever. Please help us spread theword about how low-carb diets can prevent or reverse type 2 diabetes and its potentially devastating complications.