Personal trainer gains 76 pounds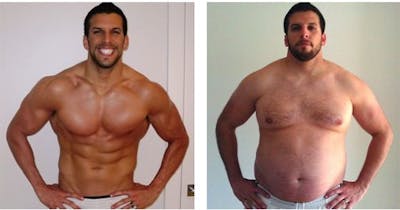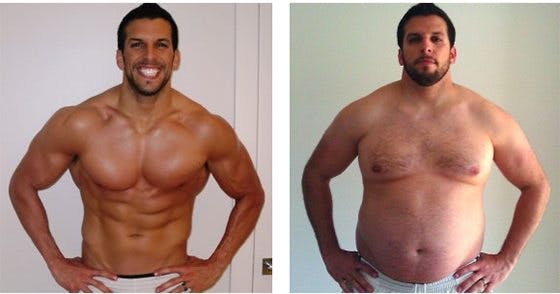 Here's a new spectacular transformation á la Morgan "Supersize me" Spurlock. This one is even more spectacular.
Drew Manning, a personal trainer, is on a mission of going from fit to fat in six months (accomplished, see pictures above). The method? Eating modern American junk food and drinking Mountain Dew. Not surprisingly he's also developed high blood pressure.
Now Manning will attempt to get back to "fit" in another 6 months by quitting the junk food and exercising. This story has ended up in all kinds of media such as Jay Leno: