New keto book: Eat Rich, Live Long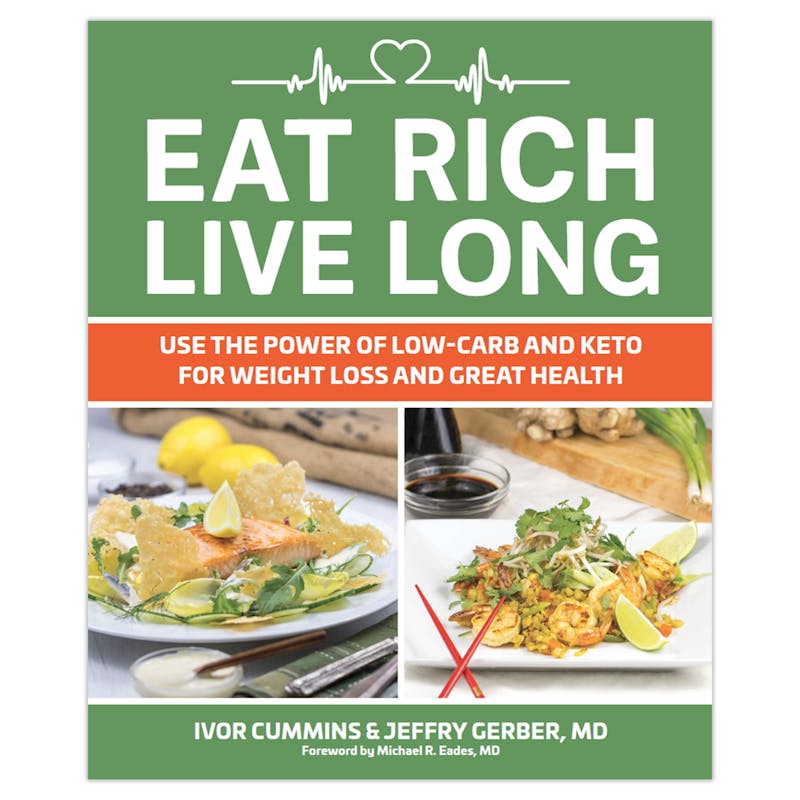 If you are new to low-carb or keto eating and unsure of how to formulate the diet properly, then here's an excellent new book by Ivor Cummins and Dr. Jeffry Gerber (two real experts) that will help you get started.
Millions of people have gotten healthy through low-carb plans over the years—and a growing number have discovered the wonderful benefits of ketogenic (Keto) nutrition. Many are confused, though, about how low-carb they should go. Now, Eat Rich, Live Long reveals how mastering the low-carb/Keto spectrum can maximize your weight loss and optimize your health for the long term.
Eat Rich, Live Long: Mastering the Low-Carb & Keto Spectrum for Weight Loss and Longevity
Want to find out more? Dr. Jeffry Gerber, one of the authors, is interviewed about the book in the clip here.
Videos with Ivor Cummins and Dr. Jeffry Gerber