New documentary on allergies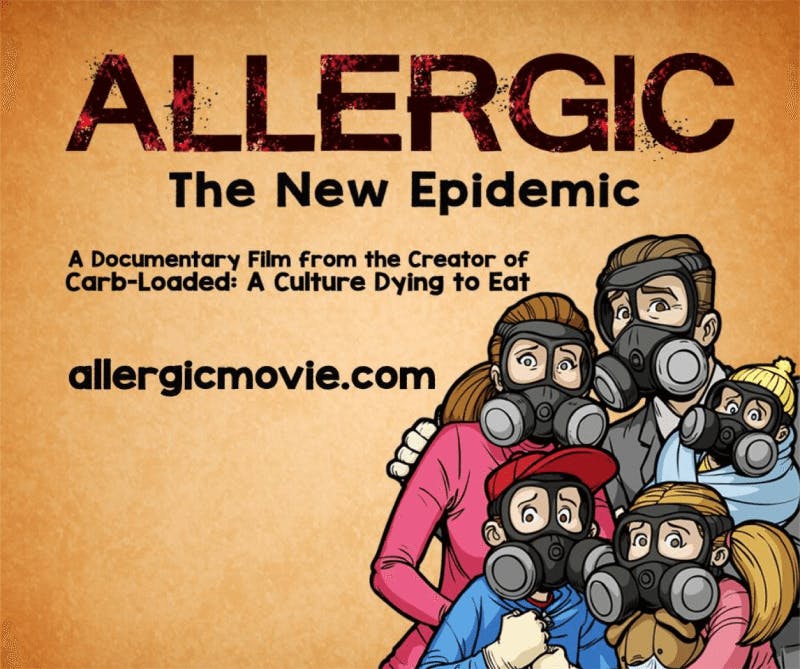 Lathe Poland and Eric Carlsen wrote and produced the best new new movie about low-carbohydrate diets – Carb-Loaded. Lathe Poland is now working on a new documentary – Allergic, which may be released next year.
Poland writes on his homepage that in the process of making Carb-Loaded he came in contact with many other exciting diet-related areas, such as the enormously increased number of people who have suffered from allergies of all kinds in recent decades.
I'm looking forward to this movie. Many people who change their diet to a low-carb diet with focus on real food – or a Paleo Diet – report reduced allergy symptoms. I myself very rarely feel any of my earlier (moderate) pollen symptoms. What is the cause of this?
Possibly the biggest culprit behind the epidemic of allergies is the vastly increased amount of polyunsaturated omega 6-fat in modern industrial food and margarine (from new vegetable oils). Such fats are easily converted to inflammation-inducing substances in the body.
Science in this area is still shaky. But eating real old-fashioned food may be a wise insurance against new epidemics of chronic disease.
Have you improved your allergies with a lifestyle change and if so, which?
More
Carb-Loaded: the Best Low-Carb Movie Ever?