My Facebook review of The American College of Cardiology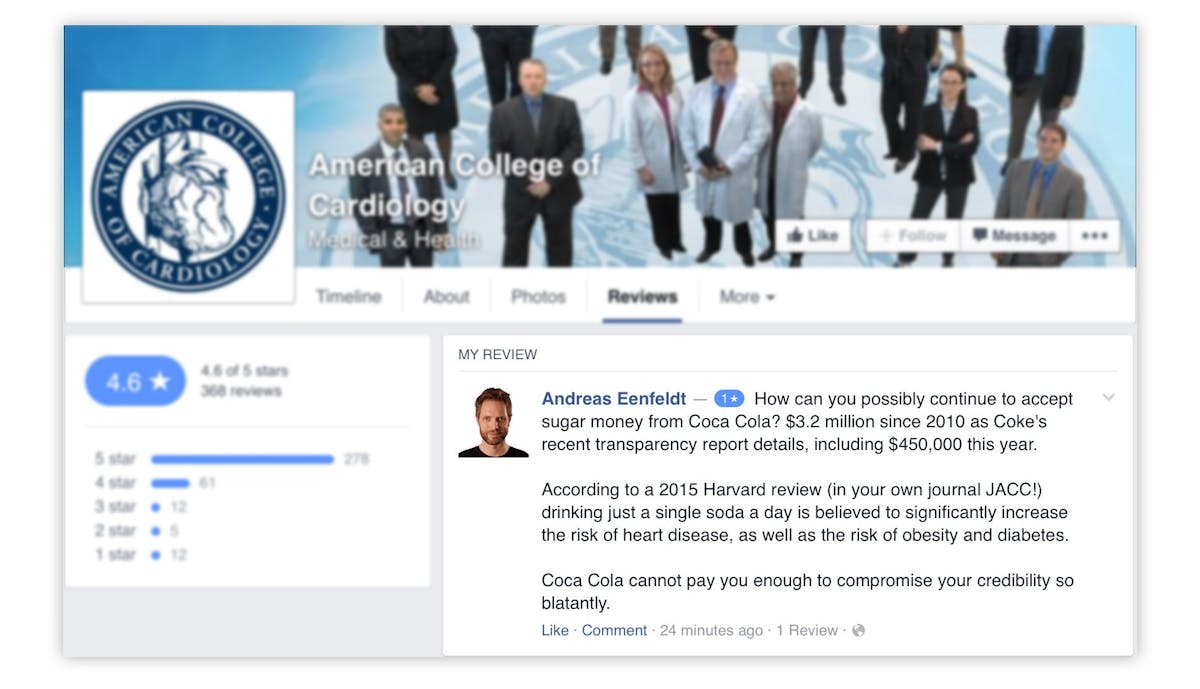 Drinking just one soda a day is likely to
significantly increase the risk of heart disease
, as well as obesity and diabetes. This according to the latest review of available science,
published in the journal of the American College of Cardiology
.
Yet the same organization that publishes this journal, the organization of 43,000 physicians and other cardiovascular professionals, is accepting millions of dollars from Coca-Cola, as a "partnership".
This was revealed last week in Coca-Cola's transparency report. The payments from 2010 total 3.2 million dollars, including a payment of $450,000 this year:

Coca-Cola even brags on their website about the collaboration: Coca-Cola: Meet Our Partners: American College of Cardiology
I find this mindboggling and simply not acceptable, so I wrote a review on the ACC Facebook page. If you agree with me feel free to write your own review, or like mine so that it appears higher in the listing.