How much sugar is in your breakfast cereal?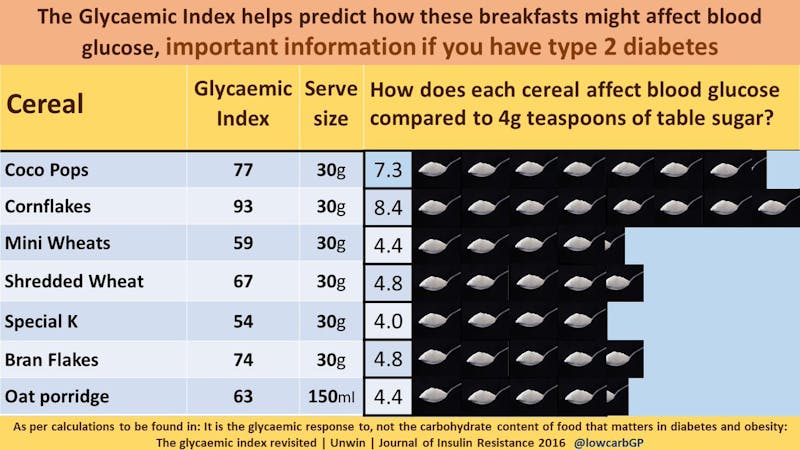 Maybe it's not such a great idea to have 'heart-healthy' cereal for breakfast, at least judging from the graph above made by Dr. Unwin. It shows the sugar equivalent of some of the most common brands.
As you probably wouldn't have eight and a half teaspoons of sugar straight for breakfast, you should probably swap out your Cornflakes for a healthier low-carb option. Check out some of our most popular examples below!
More
Earlier with Dr. Unwin
Top low-carb breakfasts
Video with Dr. Unwin