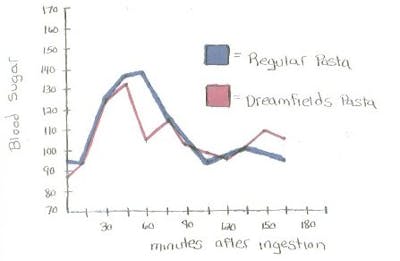 Jimmy Moore tests for himself: Dreamfields' "low carb" pasta vs Regular pasta, and he joins the growing group of people showing more or less identical results (above).
He also interviews the Pasta President (for 45 minutes) and talks to one of the researchers behind the study showing that Dreamfields' and regular pasta have the same effect. It's all in the post. Jimmy Moore is working hard!
Here's the funny guy's take on the scandal, also well worth reading:
I couldn't agree more.