More interviews coming up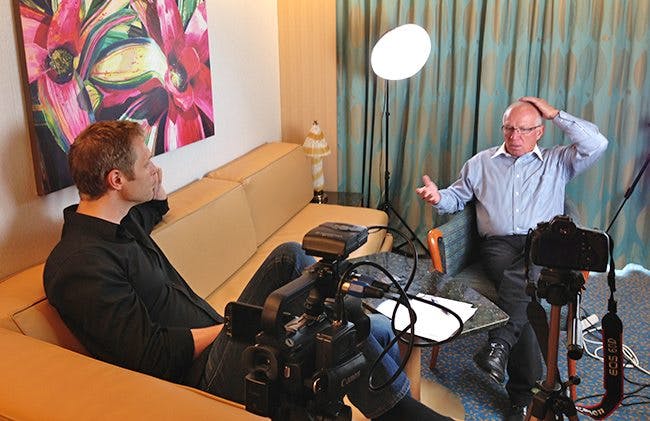 Have you missed my video interviews with experts on low-carb diets? There are more coming up! During the Low-Carb Cruise I brought two large suitcases, mostly filled with video equipment. Three cameras, three lights and six tripods as well as microphones.
The result is six interviews ready to edit. The interviewees are Dr Jay Wortman, Jonathan Bailor, Jimmy Moore, Dr Dwight Lundell, Bjarte Bakke and myself.
What interview do you want to see first? Tell me in the comments and it could soon be ready.