Minus 33 lbs on LCHF without hunger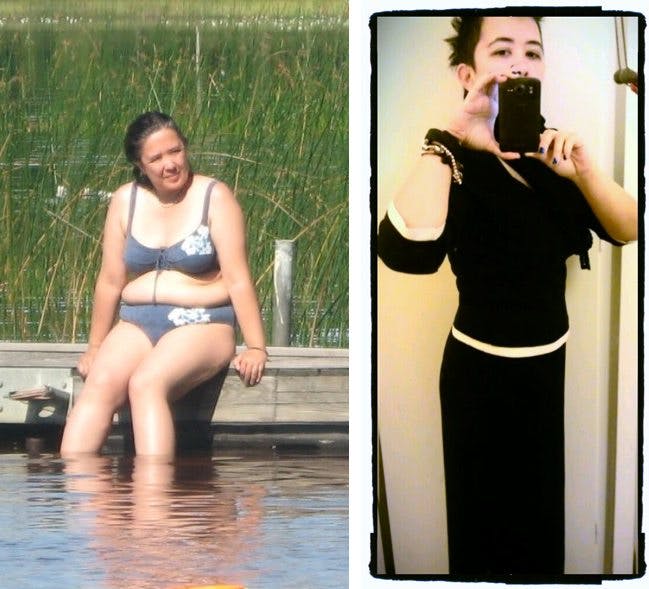 Suzie, in this before and after picture, e-mailed me and wanted to share her story. Her 33-pound 
LCHF
 weight loss took 6 – 9 months, and since then she has kept her weight off for two years. Without unnecessary hunger!
As a bonus she notices two common side effects: her stomach calmed down and her migraines have gone away (as long as she stays on LCHF).
Mammasuzie: How is THAT for results? (Google translated from Swedish)

Congratulations, Suzie!