Making significant improvements to type 2 diabetes with a simple diet change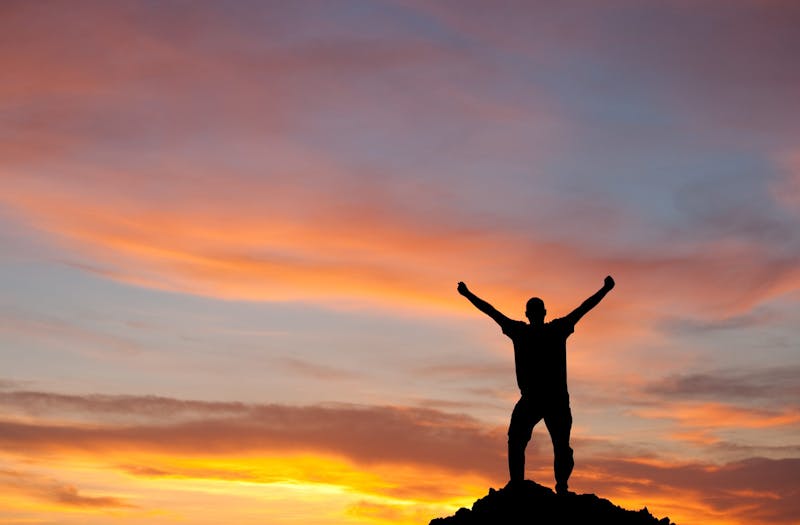 Ganapathypillai has been able to make significant improvements to his type 2 diabetes, in spite of having suffered from it for 30 years, by making a simple diet change. Here's how:
The e-mail
I am a type 2 diabetic. I was on three diabetes medications, and also three blood-pressure medications. I had a heart attack five years ago and had a quadruple bypass coronary operation.

I used to eat a very high carb diet of cereals, oats, porridge, milk, bread, margarine for the mornings. For lunch and dinner I used to have a plate of rice and curry of two vegetables and a meat such as mutton, fish or chicken. My HbA1c on blood tests gradually went up despite increases in medications and it was above 8 and the specialists were contemplating on commencing insulin injections. I was 72 years of age at that time and I had diabetes for 30 years.

I read about the low carb high fat diet on your website about three years ago. I went on the low carb high fat diet and I lost weight from 75 kg (165 lbs) to 60 kg (132 lbs) and the current HbA1c is 44 mmol/L. My height is 5 feet 8 inches (173 cm). I have come off some blood sugar and blood pressure medicines, and lowered the dose of some. I have stopped Lipitor 40 mg a day which was commenced on when I had the heart attack even though the cholesterol level was normal at 3.8 mmol per litre.

I follow the low carb high fat diet, I stick to above ground vegetables such as spinach, broccoli, green beans etc. as before I eat mutton, fish, prawns, eggs. I stopped eating cereals, grains like rice, wheat etc. I also avoid potatoes and oats.

Regarding fruits I have half an avocado, 10 blueberries, or 4 blackberries, 4 strawberries or 10 raspberries. I eat butter, use coconut, olive oil or ghee.

I also eat full fat cheese, full-fat yoghurt but I don't drink milk, but I drink unsweetened almond milk. I try and keep the carbohydrates below 30 grams a day and liberal with healthy fat.

I also do intermittent fasting which I do basically omitting either breakfast or dinner twice a week. I tend to avoid snacks but if hungry I snack on a handful of nuts such as 12 almonds.

Athough generally I am sedentary hardly doing any exercise I am surprisingly doing well with this diet I hope to exercise at least an hour a day of walking.

Ganapathypillai
Comments
Thank you Ganapathypillai for sharing your story!
Get started
Do you want to try what Ganapathypillai has done? Sign up for our free 2-week keto low-carb challenge!
Alternatively, use our free low-carb guide, or for maximum simplicity try out our brand new low-carb meal planner service – it's free to use for a month.
More
Intermittent Fasting for Beginners
How to Reverse Type 2 Diabetes
More success stories
PS
Do you have a success story you want to share on this blog? Send it (photos appreciated) to andreas@dietdoctor.com, and please let me know if it's OK to publish your photo and name or if you'd rather remain anonymous.
Top videos about type 2 diabetes
Support
Do you want to support Diet Doctor and get access to bonus material? Check out our membership.