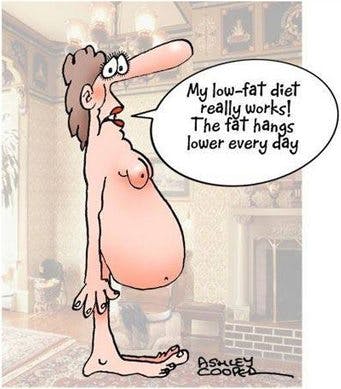 It's true I'm afraid. The experiment with low fat dietary advice is a spectacular failure, both in modern scientific trials for weight loss (losing 0-11 to LC in trials with statistically significant results) and in reality (massive obesity epidemic).
The problem? If you eat less fat you need to eat more of something else. Usually that means more sugar and starch, which tends to make us hungrier… and gain weight.
The solution? Do the opposite. Avoid sugar and starch, and eat more real food.