Low-carb meal plans
Dairy free
Excluding dairy from your diet can be an effective way to speed up your weight loss and help reversing type 2 diabetes.1 A lot of people who limit dairy will still enjoy real butter, as butter, despite being made from milk, contains only trace amounts of milk protein and sugar. That's why you may find butter in our dairy-free recipes but feel free to use coconut or olive oil instead.

Not yet a member?
A free one-month membership trial
is available, that gives you instant access to our amazing meal planner tool and tons of keto meal plans, including dairy-free and vegetarian version, meal plans adapted for intermittent fasting, quick-and-easy as well as budget keto meal plans.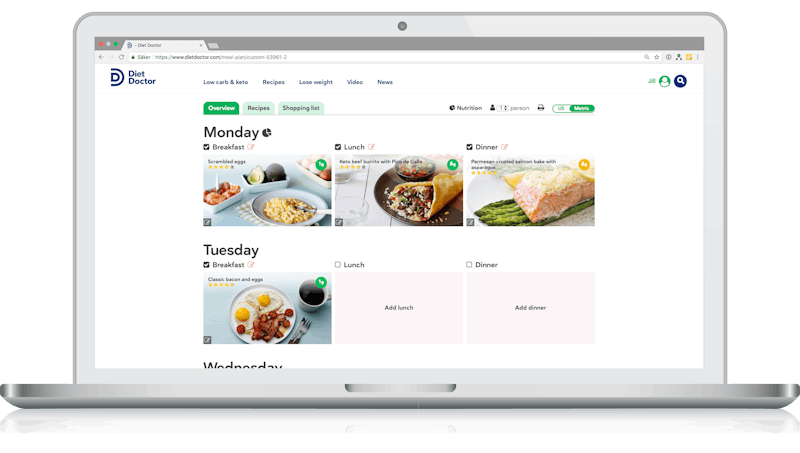 Meal plans include practical shopping lists. You can also tailor your own meal plans, using any of our 300+ keto recipes, and save them for later.
Try membership for free
Already a member? Log in
Dairy products contain not only milk sugar (lactose), but also milk protein (casein), which stimulates insulin secretion more than other types of protein. This is why milk is great for a growing baby, but not that great for an adult who wants to lose weight. ↩