Keto meal plans
World cuisine
Get inspired by our savory keto recipes from countries far and near. Be prepared to go on a low-carb journey where your taste buds haven't gone before. From Greek egg and lemon soup to Mexican inspired creamy keto shrimp tacos, here are some easy-to-make recipes from around the world.

Not yet a member?
A free one-month membership trial is available, that gives you instant access to our amazing meal planner tool and tons of keto meal plans, including dairy-free and vegetarian version, meal plans adapted for intermittent fasting, quick-and-easy as well as budget keto meal plans.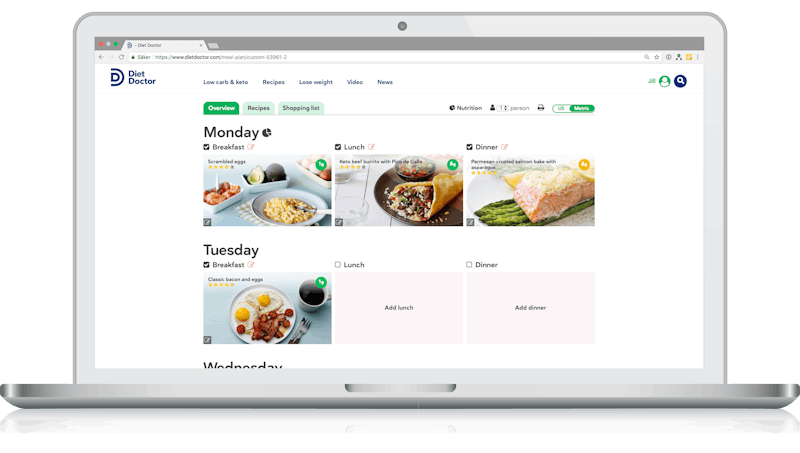 Meal plans include practical shopping lists. You can also tailor your own meal plans, using any of our 300+ keto recipes, and save them for later.
Try membership for free
Already a member? Log in