Keto meal plans
Recipe creators
We collaborate with top low-carb and keto personalities, YouTubers and bestselling cookbook authors from all over the world. Here you'll find our collection of meal plans with tasty and healthy recipes made by your favorite keto celebs like Maria Emmerich and Kristie Sullivan.

Not yet a member?
A free one-month membership trial is available, that gives you instant access to our amazing meal planner tool and tons of keto meal plans, including dairy-free and vegetarian version, meal plans adapted for intermittent fasting, quick-and-easy as well as budget keto meal plans.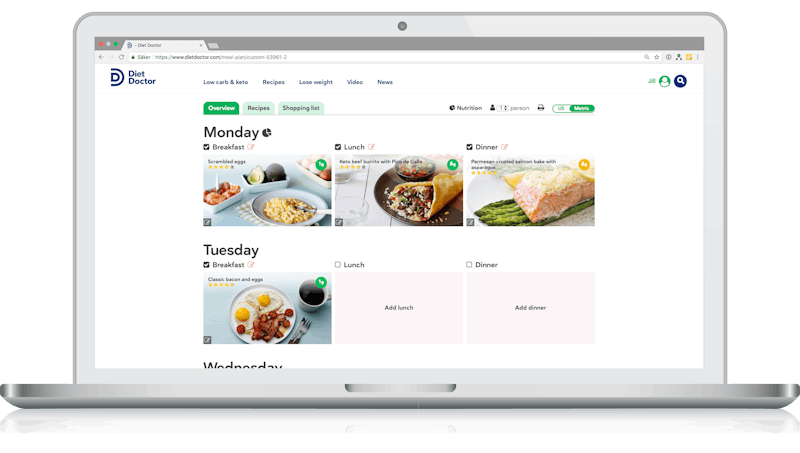 Meal plans include practical shopping lists. You can also tailor your own meal plans, using any of our 300+ keto recipes, and save them for later.
Try membership for free
Already a member? Log in