Keto meal plans
Quick and easy
Would you prefer minimal or no cooking? Do you want your keto meal to be finished in no time? These meal plans are for you. Time is precious so we have made sure that most of these recipes you'll cook or prepare in 20 minutes or less. Dig in!

Not yet a member?
A free one-month membership trial
is available, that gives you instant access to our amazing meal planner tool and tons of keto meal plans, including dairy-free and vegetarian version, meal plans adapted for intermittent fasting, quick-and-easy as well as budget keto meal plans.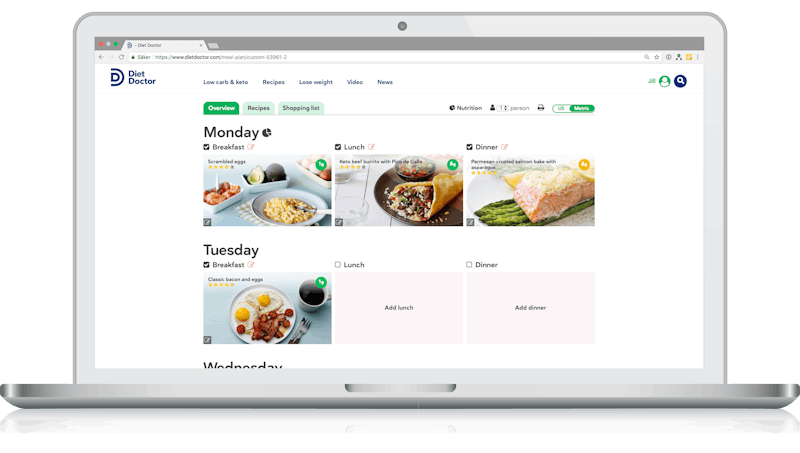 Meal plans include practical shopping lists. You can also tailor your own meal plans, using any of our 300+ keto recipes, and save them for later.
Try membership for free
Already a member? Log in