Keto meal plans
A good mix
Here you will find meal plans containing our top-rated recipes and seasonal delicacies. We also offer tailored meal plans for flexitarians, pescatarians and much more.

Not yet a member?
A free one-month membership trial is available, that gives you instant access to our amazing meal planner tool and tons of keto meal plans, including dairy-free and vegetarian version, meal plans adapted for intermittent fasting, quick-and-easy as well as budget keto meal plans.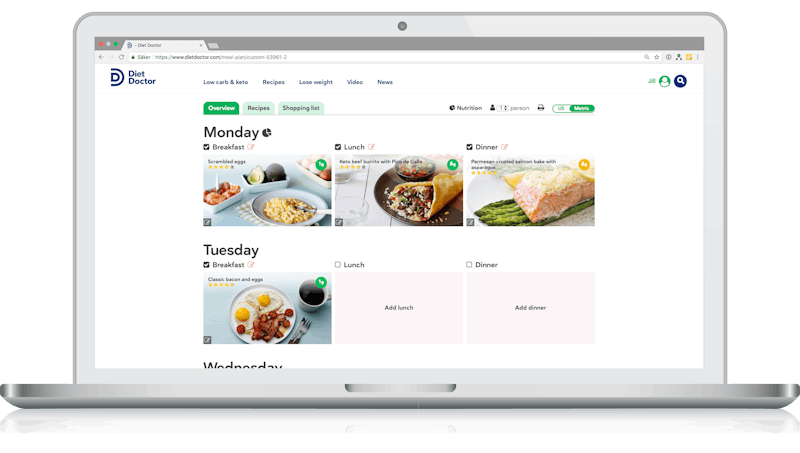 Meal plans include practical shopping lists. You can also tailor your own meal plans, using any of our 300+ keto recipes, and save them for later.
Try membership for free
Already a member? Log in