Low Carb USA in San Diego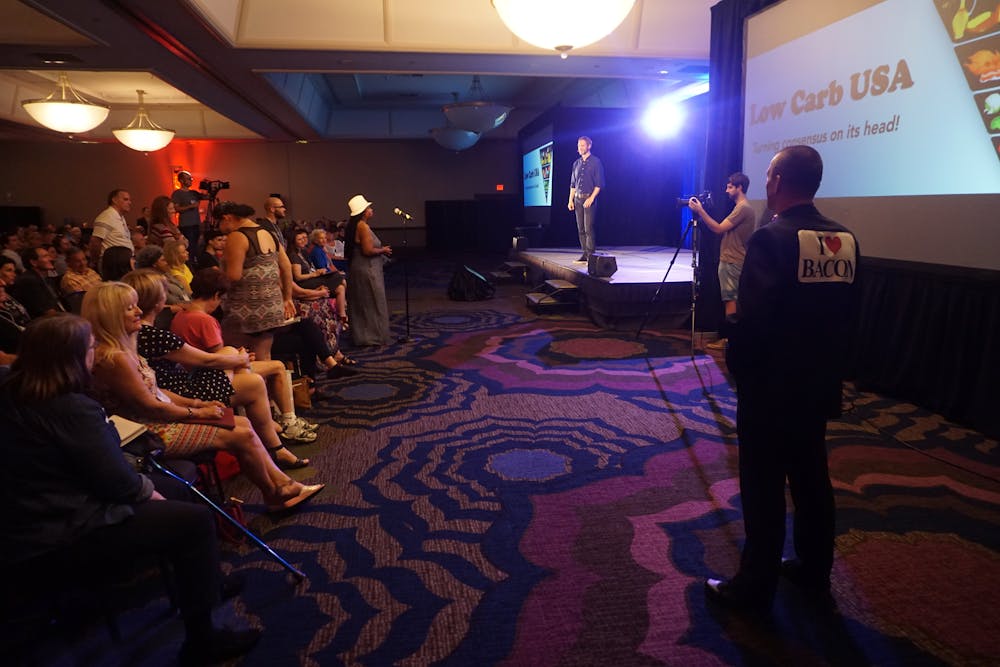 Low Carb USA in San Diego is one of the biggest low-carb events ever, with over 600 people participating. Low-carb fans from around the world have gathered to meet other low-carbers and listen to talks on how you can potentially treat and prevent diseases like diabetes, alzheimer's and cancer, by changing your diet.
Among the presenters are Dr. Eric Westman, Professor Jeff Volek, Gary Taubes, Robb Wolf, Dr. Georgia Ede and also myself. It's been great fun.
I'm here with our video team to meet fellow low-carbers and record just about all the presentations plus a number of interesting interviews. We'll publish all these videos in the upcoming months!
Here's the list of speakers and more about the event Low Carb USA – San Diego 2017.
Tickets for next year's conference (that will likely be bigger than ever) have just been released. If you get one in the next few days it will be at a very low price: