How low carb can save tons of money by reducing the need for medications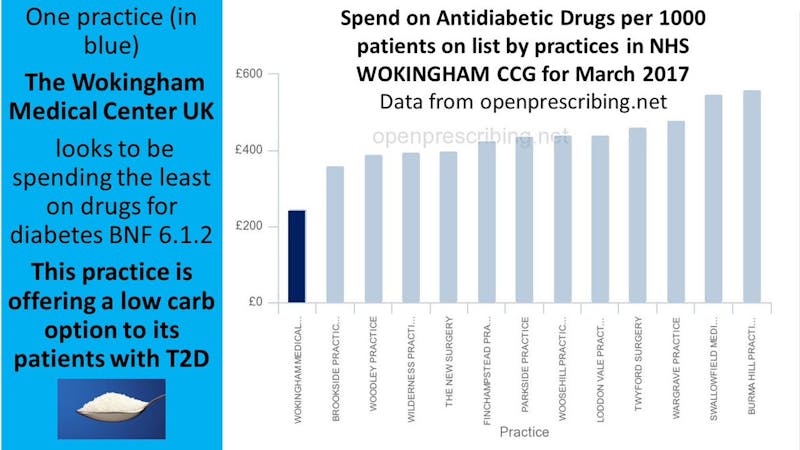 A low-carb diet can drastically reduce the need for blood-sugar lowering medications for people with diabetes. Here's an amazing example.
There is a surprisingly positive side effect for clinics adopting low-carb nutrition counselling for improving the patients' type 2 diabetes. The need for prescribing medications drop, consequently reducing costs.
Creds to Dr. Unwin for sharing the cost comparison of clinics above. He's a low-carb physician who has also saved money for his own clinic using this strategy.
Do you want to know more about this strategy, for improving people's health and saving money at the same time? Watch the video below.
Video with Dr. Unwin
Top diabetes videos