Low-carb and keto news highlights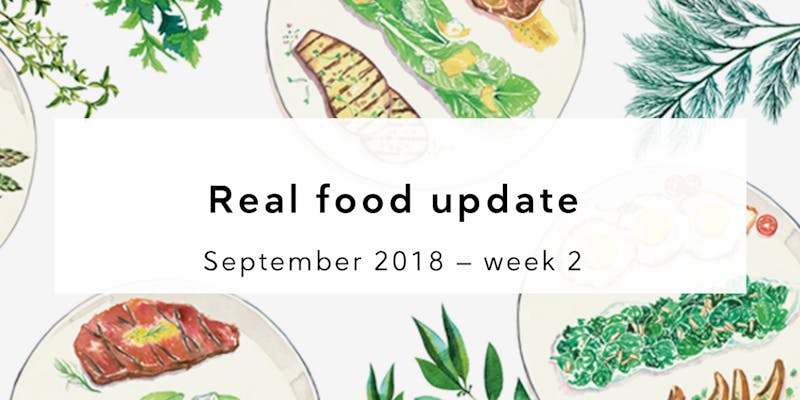 This week, we summarize the top five news articles and studies in the low-carb realm, plus the wall of shame.
The CDC updates obesity data. What's the number? Forty percent. 40% of US adults age 20-74 were obese in 2016. That number, in 1960, was just 13.4%. For children, between 2014 and 2016, both overweight (16.6%) and obesity (18.5%) continue to rise across all age groups and both genders, with one exception — teenage girls saw a slight improvement.
The New York Times investigates an all-too-common problem in science: failure to report conflicts of interest that could bias authors' perspectives.  "One of the world's top breast cancer doctors failed to disclose millions of dollars in payments from drug and health care companies in recent years, omitting his financial ties from dozens of research articles in prestigious publications like The New England Journal of Medicine and The Lancet." Corporate influence is a huge problem affecting not just drug studies, but nutrition research as well.
The U.S. Departments of Agriculture and Health and Human Services seek nominations for the 2020 Dietary Guidelines Advisory Committee. What can we do to encourage a seat at the table for a member of the low-carb community?
Mainstream Psychology Today publishes Dr. Georgia Ede's piece debunking the headline-grabbing epidemiological study linking low-carb diets with higher mortality that was published in The Lancet Public Health last month. Ede's response spent two days at the very top of Psychology Today's posts. Separately, Chris Kresser also pens a lengthy response to the misleading headlines.
A booming US economy (and better prices) means more beef on the grill. Bloomberg reports that the USDA estimates per capita consumption of beef will be up 1.4% this year.
Wall of shame
Want more?
Then check out Diet Doctor's collection of keto guides. It is a great resource, and several Eat the Butter-authored practical guides are featured.
Tune in next week!
About
This news gathering is from our collaborator Jennifer Calihan, who also blogs at Eat the Butter. Feel free to check out the keto meal-idea-generator on her site.
More with Jennifer Calihan
How to eat low carb and keto when dining out
Living low carb in a high-carb world
Earlier
September 2018 – Week 1: Low-carb and keto news highlights
August 2018 – Week 3: Low-carb and keto news highlights
Low-carb basics
Advanced low-carb topics
SaveSave
SaveSave