Low-carb and keto news highlights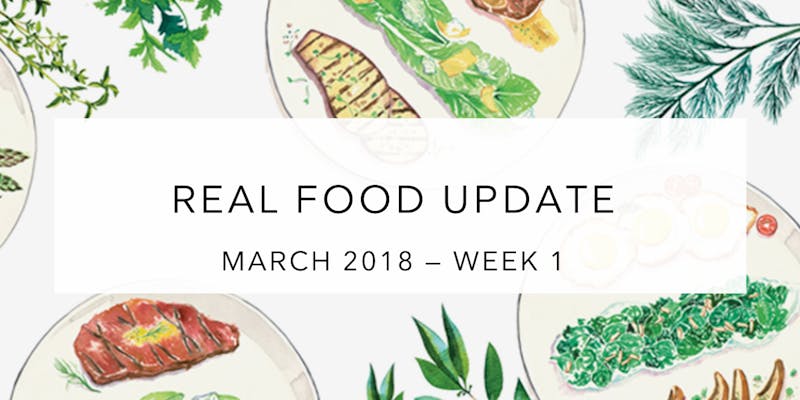 This week, we highlight the biggest stories from the last month of real-food-more-fat in the news:
Heads up
The USDA and HHS are looking for public input on specific priority topics and supporting scientific questions that will guide the development of the 2020 Dietary Guidelines for Americans. Included in the list is a question at the heart of America's nutrition debate: "What is the relationship between saturated fats consumption (types and amounts) during adulthood and risk of cardiovascular disease?"
Readers, please chime in with your experiences. You can click here to get started.

Want more?
Soy sauce + butter. Bloomberg on butter. Butter shopping cart.
Plus, watch the Cleveland Clinic's Dr. Mark Hyman debunk low-fat food myths with real-food-more-fat wisdom on Today with Megyn Kelly. Key headline: "Yes, you can eat butter."
Tune in next week for reports on emerging science and real food success stories.
About
This news gathering is from our collaborator Jennifer Calihan, who also blogs at Eat the Butter. Feel free to sign up for her weekly newsletter.
More with Jennifer Calihan
How to eat low carb and keto when dining out
Living low carb in a high-carb world
Low-carb basics
Advanced low-carb topics