Low-carb and keto news highlights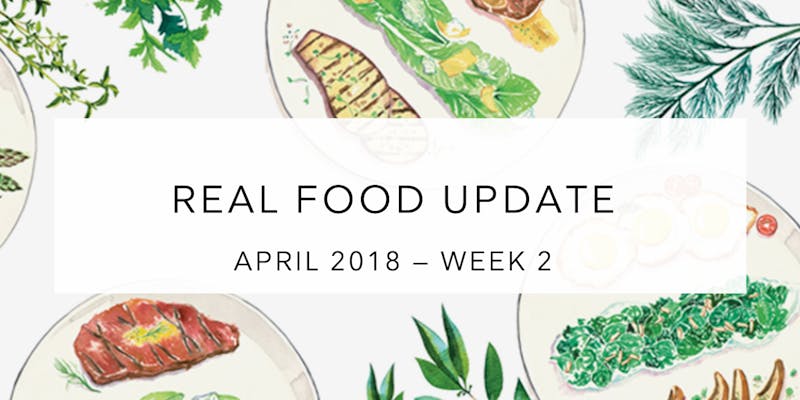 Last week
, we covered the headlines. This week, we'll take a look at emerging science and real food success stories.
Emerging Science
Real Food Success Stories
Success isn't just about weight loss:
River, an adorable kid with type 1 diabetes, achieves normal average blood sugars—83mg/dL—with a real food, very low-carb diet!  Check out the foundation his mom, Bethany, started: LetMeBe83.
Heidi Klum keeps her supermodel good looks with full-fat, home cooked meals.
Rebecca, a high school teacher, eliminates IBS, joint pain, and depression while losing 69 pounds with keto.
Kim, a Virta patient and grandmother, is off of 8 prescription meds and has lowered her fasting blood sugar from 268 to 125mg/dL. Oh… and lost 100 pounds, too! All with a keto diet and online coaching from Virta Health.
Jennifer Lankenau makes it to one year, seizure free, with a ketogenic diet. (125 pound weight loss, too.)
But carbohydrate restriction works for weight loss, too:
Alberta man, Tony Bussey, loses 326 pounds with a low-carb, high-protein, real food diet plus walking. Whoa… talk about a transformation!
Young mom, Kim, who doesn't have much time for the gym, loses 100 pounds with keto (and very little exercise).
Jersey Shore star Vinny Guadagnino gets a six-pack … <sigh>
Want more?
Tune in next week for longer reads and interesting articles about food, plus everyone's fave, the wall of shame!
About
This news gathering is from our collaborator Jennifer Calihan, who also blogs at Eat the Butter. Feel free to sign up for her weekly newsletter.
More with Jennifer Calihan
How to eat low carb and keto when dining out
Low-carb basics
Advanced low-carb topics