Losing 73 pounds in 10 months with LCHF
Kadi had battled obesity for a long time and tried to "eat less and run more," but was never able to maintain her weight loss in the long run. When hunger and sugar addiction took over, the weight piled back on – until she found LCHF:
The Email
Hi Andreas,

I want to thank you and share my LCHF-success story.

I am a 38-year old woman from Estonia who has lost 73 lbs (33 kg) with LCHF.

After giving birth to my children I had battled more than 70 lbs of excess weight for more than 10 years, and finally given up. I had tried everything, Weight Watchers, and "eating less and running more" – all this worked for a short time and sometimes I even managed to lose several pounds but they all came back, because I got tired of being hungry and weak all the time. In the end I surrendered, better to eat until full than being constantly hungry.

In the summer of 2012 we were at the family cabin and my sister and her husband did something odd: they ate a lot of bacon and eggs, meat and butter and said that it was healthful. I was very skeptical, but wasn't ready to make any changes yet. However, I thought that it was strange that they seemed to think that bacon and eggs were healthful, but not Kellogg's Special K.

Another six months went by and I was still obese and really depressed because of my weight and my sugar addiction. I used to eat a pound of candy every evening when the kids had gone to bed. I felt as if there was no way out from the sugar addiction and the overweight.

But then came New Year's Eve 2013 and like so many others I too decided – after several years of hopelessness – to make another attempt at my weight. Perhaps I would manage to keep it up. But I remembered my sister's bacon and eggs from last summer. I started to search for information on this and somehow I stumbled upon the acronym LCHF. A whole new world opened up before me.

I was lucky in that I was a translator in Swedish and English – all the information that just showed up on my computer screen, and I just read and read. I watched LCHF videos on YouTube, both the Swedish and the English ones, and listened to low-carb podcasts. Diet Doctor, Gary Taubes, Steve Phinney, Mark Sisson, Jimmy Moore and many more. It was wonderful – everything fell into place! And of course I soon started to lose weight and was happy and hopeful again. It was so simple and natural! I was satisfied, ate delicious food and my scale displayed smaller numbers by the day! I became energetic and euphoric!

During my first 10–11 LCHF months I lost 73 pounds (33 kg). I've maintained my weight for two years now. It is simple to maintain weight with LCHF, not like before when I did calorie counting and all the pounds returned faster than they disappeared when I couldn't stand the hunger any longer. But thanks to LCHF I can honestly say that I feel good, satisfied and it's easy to cook delicious and nutritious food for the whole family.

Sure, I'd love to lose another 20 lbs, but I seem to be stuck and I don't want to start "eat less and run more" even within LCHF or do something else extreme. I will do the occasional 36-hr fast according to Dr. Jason Fung, but this is mostly to get my blood sugar and ketone levels good.

I do some daily exercise and even a little strength training a few times a week, but I'm not really interested in any more than that. I think that weight control should be simple and easy, and not take up all of my time and energy.

When I lost my pounds and everybody started to ask me how I had done it I felt that I had to help others too. It would be great if at least one other person learned about LCHF through me! In Estonia at that time people didn't know much about LCHF, so I started my own blog "LCHF Eesti", www.lchfeesti.blogspot.se, where I try to spread important knowledge about LCHF. I have translated a lot of important articles on LCHF and I share my recipes and food pictures. Fairly quickly my blog became popular, and today I have about 1,000 visitors daily. I have received many emails from Estonians who have improved their health and solved their weight problems thanks to my blog. The Food Revolution continues in Estonia too!

Thank you for spreading knowledge about LCHF, Diet Doctor!

Greetings from Estonia,
Kadi
Comment
Congratulations and great that you are contributing to the food revolution, Kadi!
Try It Yourself
Do you want to try a low-carb diet yourself? Here's our guide: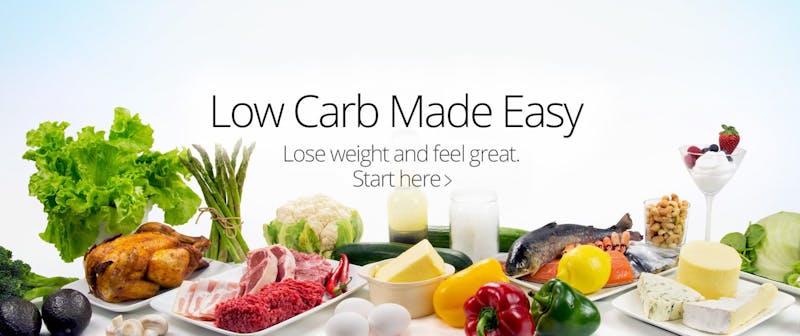 Earlier Success Stories
Your Story
Do you have a success story you want to share with others on this blog? It's a great way to inspire other people to change their lives, like you perhaps have done.
E-mail your story to me at andreas@dietdoctor.com. Before and after photos are great for making your story concrete and relatable to other people. Let me know if it's OK to publish your photo and name or if you'd rather remain anonymous.