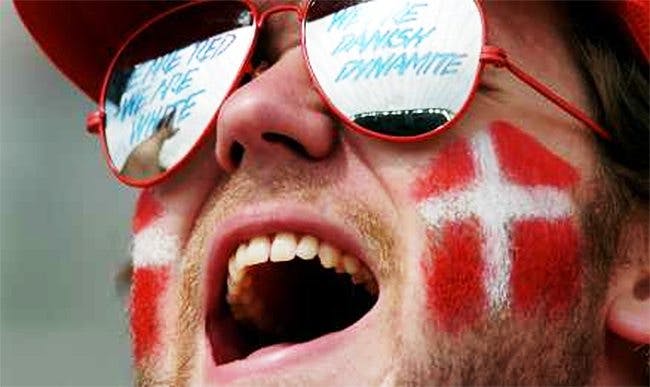 Denmark is the black sheep of Scandinavia when it comes to old-fashioned fear of fat. Sweden, Norway and Finland enjoy good LCHF-food so much that we have experienced recent butter shortages. Meanwhile Denmark is hopelessly behind, and has even started taxing saturated fat.
Here's some help. A reader translated my beginners guide to Danish:
I added the link to the page LCHF for beginners.