LCHF on the front cover of US magazine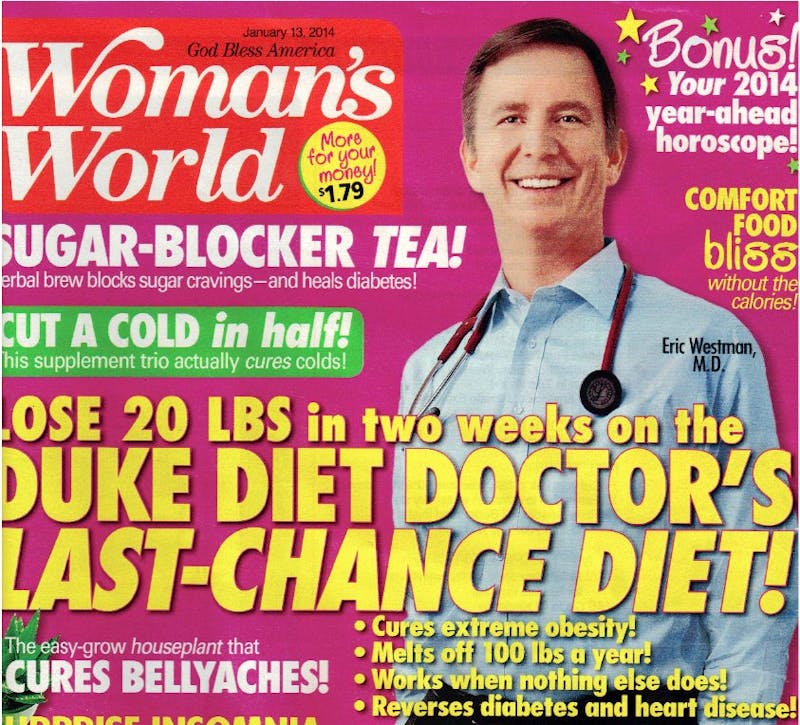 Who's that handsome doctor? Well, it's Dr. Eric Westman, president of the American Society of Bariatric Physicians (weight loss doctors).
According to the magazine he is "the world's number-one expert on low-carb diets" – and they may be right. I spent a few days with him at his Duke University clinic back in 2010. I've also interviewed him on video a couple of times, here's the latest interview.
The "last-chance diet" is a strict Atkins diet, virtually identical to LCHF.
Obviously the text on the front cover contains a few too-big promises. In the article Dr. Westman says he often sees 20 pounds of weight loss in two weeks and 100 pounds in a year, not that it happens to everybody. And when it comes to heart disease he only says that risk factors typically improve (that's all we know for sure).
Woman's World apparently has a circulation of almost 7 million copies. Not a bad way to spread the message.