Keto news highlights: PCOS, individuality, and 'drinkable' potato chips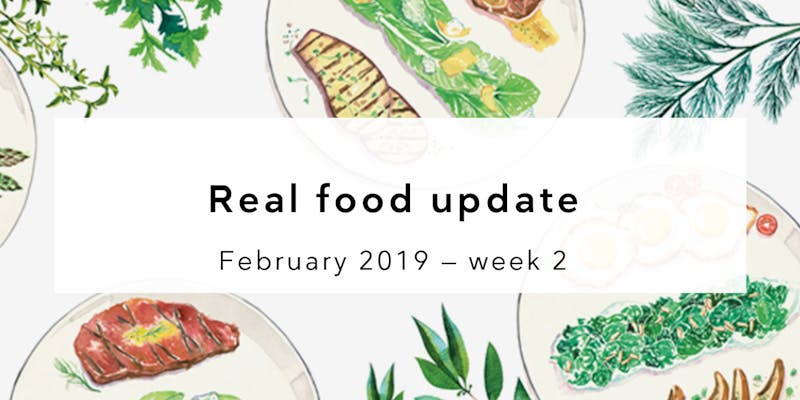 This week, we summarize the top five news articles and studies in the low-carb realm, plus the wall of shame.
Wall of shame
"Drinkable" potato chips. 😧 Yes. A slurry of pre-mashed chips for easy, one-handed, no-greasy-fingers consumption. We could not make this up if we tried. Available in Japan for now, but who knows?
Incoming: Orange Vanilla Coke. The first new flavor in over a decade. It's intended to remind you of creamsicles. A little depressing… Big Soda will never give up.
Nestlé launches new "Deskfast." Get it? Desk + Breakfast = cereal + milk + spoon. A product designed for those who want to eat a quick breakfast at their desks but have not yet figured out that three hard-boiled eggs would be both cheaper and better for concentration and banishing hunger.
New "Bundlz" snack for kids, presented as a "better for you " option. Encapsulates much of what is wrong with our mainstream conception of what "healthy food" needs to be.
Cheetos have found their way into a KFC sandwich. This mash-up promises to deliver that "extra crunch" that most people achieve with iceberg.
The New York Times' long-time food columnist makes weight loss sound easy. Three healthy, well-balanced, portion-controlled meals each day and daily weighing. It works for her and she seems to believe it will work for everyone disciplined enough to follow her regimen. A lot of assumptions, there.
Depressing but true: "86% of food ad spending on TV programs where African-American consumers are a majority of the audience was for fast food, candy, sugary drinks and unhealthy snacks."
Want more?
Did fat — scavenged from the bone marrow of prey killed by other animals — provide the nutrients for early humans' survival and was it a key ingredient in our evolution into modern humans? In the future, will those with diabetes be able to ditch the needles and swallow their insulin? If keto must be considered a "fad diet," can we celebrate that it tops the list and is tagged as actually achieving promised results? Are you excited about the new butter emoji?
Tune in next week!
About
This news gathering is from our collaborator Jennifer Calihan, who also blogs at Eat the Butter. Feel free to check out the keto meal-idea-generator on her site.
More with Jennifer Calihan
How to eat low carb and keto when dining out
Living low carb in a high-carb world
Earlier
Keto news highlights: Genes, CGM, and dairy fat's vindication
Keto news highlights: EAT, fiber and Peeps cereal
Low-carb basics
Advanced low-carb topics