The keto diet: "To sum it up, I feel fantastic"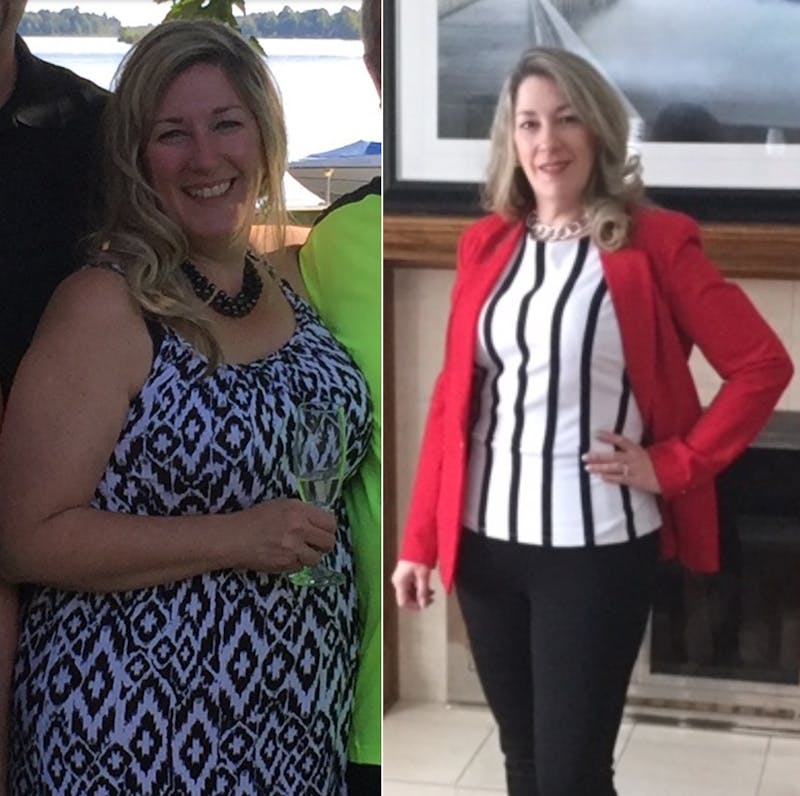 Catherine wanted to do something about her weight, and so headed to a counsellor who recommended Diet Doctor to get started. The first few weeks were hard but she persevered and soon found that eating a keto diet was really easy and she has now lost 50 lbs (23 kg).
This is exactly how she did it:
What an amazing year it has been for me. My infant grand-daughter (one of an identical twin) came through open heart surgery like a trooper. It was a miracle for us!

Then there was the revelation that I needed to do something about my weight. While I did not have any medical conditions diagnosed, I was just not feeling my best. These thoughts were in my mind daily… today was the day I would be good and not eat anything that might add on the pounds. The day would go on, and I would inevitably lose my willpower and eat everything in site… Ughhhh.

I had been on several diet programs all through my 57 years, and while I may have lost some weight, it was always a struggle… and I always called it a 'diet'. I just could not keep it off. A colleague mentioned that Dr Douglas Bishop & Associates in my city, Ottawa, Canada, had helped her lose weight and thought I should go and see them. At the beginning of February, 2017, I booked my first appointment to meet Dr. Bishop, and, after a body scan and assessment by Dr. Bishop, he suggested that we try LCHF. He told me that many of his patients were doing very well with this program.

I remember sitting down with Maureen, a nurse and my weight management counsellor, to go over the program. Well, she made it seem that I could do this, so, I would try ! She told me that a great site to visit was the DietDoctor.com site. There were fantastic recipes and videos that helped me master the stages of LCHF and keto.

The first couple of weeks my stomach didn't like it very much, but I pushed through it. I had no idea the amount of sugar and sugar-related foods that I had previously been eating. By the time my body converted to fat burning, I was on a roll, and losing rolls at that!

There were very few weeks where I did not lose, but I persevered and the fat kept coming off. I took clothes out of my closet daily that no longer fit. I would definitely need a new wardrobe…Yes!!!

I have never mentioned willpower since because I don't think about food the same way now. I have moved more into keto as the year has progressed and really follow that old saying… I eat to live, not live to eat. I watched Dr. Jason Fung's videos about intermittent fasting and now fast on a regular basis, even testing 24 fasts at least once per week. I could never have considered fasting before, but now it seems to go hand in hand with how I am eating and living. I found yoga to be a fantastic way to reshape my body as I continue to lose fat.

My journey in the last year has seen me lose 50 pounds (23 kg), and I am close to my desired goal weight, but more than that, what I always saw myself to be. I have more energy, feel better about how I look in my clothes, and, to sum it up, I feel fantastic. My husband Greg has been so supportive and does eat LCHF most of the time. My colleagues at work, and friends and family are always asking me questions about how I have done it. It's simple, go to the Diet Doctor.com site and you too can see how it can be done, and find a doctor in your area that also supports the LCHF and keto lifestyle. Having this support makes it possible to be successful. In my office alone, I have 7 colleagues that are currently doing a variety of LCHF/keto eating plans. We share recipes and ideas as to how we can convert regular foods to keto.

To say that it has been life changing is an understatement. I cannot imagine going back to eating the way I used to eat. Thank you to my local Doctor Douglas Bishop and his fantastic counsellors as well as the Diet Doctor.com site. You make dreams possible!

How I eat

I am 57 years old Bank Manager and live in Ottawa, Canada. I do intermittently fast most days, and eat between noon and 8 pm. About once a week, I will do a 24-hour fast and will have black coffee, broth and water to sustain me throughout the day. This is becoming easier as I do it more often, especially if I am busy at work. The time passes and I don't even realize I have not eaten.

A couple of times a week I will eat breakfast and that would be a typical bacon and egg breakfast. Lunch is often a chicken Caesar salad, or one of the recipes from the DietDoctor.com site that we had for dinner the previous night. As I love to go to yoga after working at the bank all day, and having my meat and vegges ready to cook, makes it so much easier to ensure I stay on track. Also, ensuring that I have some cold cuts like roast beef or pre-cooked chicken and olives and cheese to make a quick dinner if I don't have time to cook.

If I go out for dinner I will often order a deconstructed burger with bacon and cheese, no bun and a side salad or a chicken Caesar salad with no croutons. I don't regularly bake 'keto' desserts, but if I feel I need a little something I will have a little cream cheese with a few berries and whipped cream. It feels like I am having cheese cake without the guilt!

I find sticking with the basics, i.e. real food, is so easy for me.

Catherine
Comment
Thank you for sharing and congratulations to your success Catherine! :-)
Get started
Do you want to try what Catherine has done? Sign up for our free 2-week keto low-carb challenge!
Alternatively, use our free keto low-carb guide, or for maximum simplicity try out our keto meal planner service with weekly delicious keto menus and shopping lists – it's free to use for a month.
Keto
Intermittent fasting
Weight loss
Support
Do you want to support Diet Doctor and get access to bonus material? Check out our membership.
More success stories
PS
Do you have a success story you want to share on this blog? Send it (photos appreciated) to andreas@dietdoctor.com, and please let me know if it's OK to publish your photo and name or if you'd rather remain anonymous.
It would also be greatly appreciated if you shared what you eat in a typical day, whether you fast etc.