Introduction: our new assistant!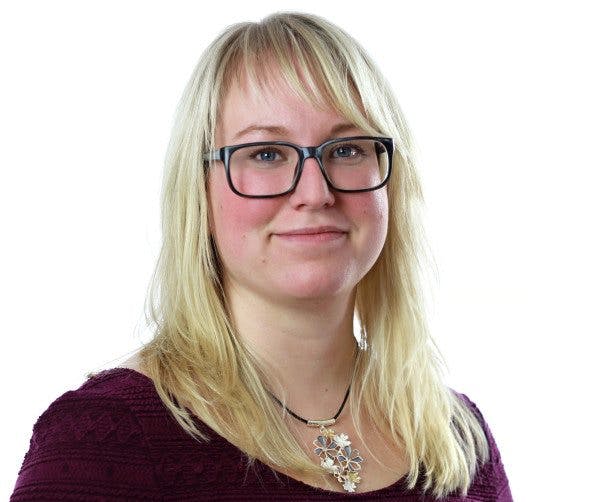 At the end of last year we were looking for an assisting Diet Doctor and received about a hundred applications. The person who landed the position was Jessica Karlsson and she has now worked with us for several months – it is high time for an introduction!
Tell us a little about yourself!
I am a creative and social person who loves to create and learn new things, loves language and to expand my horizons. I am a trained cartoonist, illustrator and web developer and in my leisure time I enjoy doing many things: traditional and digital drawing, sculpting, photography, doll making and various forms of exercise.
How did you find LCHF?
As I have a close friend who has been paleo for ten years, it followed that I began to listen more and more to her advice on life, and when we started to hang out together more, and after a failed attempt at paleo, I started with low-carb.

Ever since my teen years, I have had a weight problem and when I was 23 I was also told that I had PCOS. This is mainly what made me consider LCHF. Then all the fantastic health improvements, that I had not counted on, made me stay. A year has gone by now and I have never regretted this for a second. But it has not been an easy journey!

Before I decided to do strict low-carb in January 2015, I had already weeded out grains, excessive sugar and all forms of gluten. Suddenly I enjoyed a happier digestive system. When I was later encouraged to watch the movie Fed Up I could no longer ignore my body's signals. That same evening I decided to go low-carb. This was on January 31, 2015.

Initially I only lost perhaps 7 lbs. (3 kg) altogether. My frustration was enormous. I was in a hurry, I could not wait for my body to "heal"! But I had to wait. And experiment.

Stubbornly I held on to dark chocolate and dairy products. I tried being stricter and limit the carbs further, but it just didn't work. In the midst of all this I realized that I had a difficult sugar addiction which ruled a lot of my thoughts and actions. Then I said goodbye to the dark chocolate for 2.5 months. The addiction decreased in intensity, but the weight didn't budge significantly. Not even when I did taekwondo, swam, walked or jogged.

Finally, I realized I had to try going dairy free. Complete heartache. All the "fun" would disappear.

Can you be more wrong about what is fun in life?

After 5 days of being completely dairy free, except for butter, it said POOF. More than an inch (3 cm) disappeared from my waistline. Dairy had been the culprit all along. The relief was enormous. I had found my winning concept after almost a year of experimenting.

However, it turned out that my sugar addiction also had a role to play when it came to dairy. I had huge problems going off them and I am just now on my third week completely dairy free. I also ditched nuts at the same time, as I was dead determined to repair my body with the right diet – and nuts may be less beneficial for this purpose.

I have recently realized that I will be of normal weight before this year is over. I can't describe this feeling, it is something I never thought I would experience again.

What have I learned from my journey so far? Well, that if you're not getting the results you want, you have to dig deeper. It's very seldom about an "insecure body". It is most often about still eating something your body doesn't tolerate.
How did you get in contact with the Diet Doctor team?
The same evening I decided to go low-carb, I started to read up daily at Diet Doctor, and I have since then followed both the blog and the Swedish forum and learned a lot. Last fall I thought to myself how extremely cool it would be to be a part of Team Diet Doctor. Then there was a job announcement looking for an assisting Diet Doctor. I applied, and here I am. Very cool.
What is your role in the company?
I support the Diet Doctor – Dr. Andreas Eenfeldt – in his daily work. This means that among other things I make drafts for new blog posts, I find great images, I translate some material to  Swedish and I do various other office tasks, and I coordinate other tasks with the other Diet Doctor team members. The job is interesting, varied and fun. It also feels fantastic to be a part of making a difference in the world in this way.

Sometimes I wish that I had had the knowledge about sugar addiction, PCOS and low carb when I was fourteen, as this would have saved me an enormous amount of suffering. But I can't turn back the hands of time. What I can do is to help inform today's fourteen-year olds about diet and health in the best possible way and make sure people get information on how sugar addiction, gluten and dairy impact us every day. Being a part of Team Diet Doctor is a step towards having this dream come true.
More