Interviewed on Hank Garner's podcast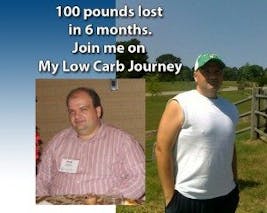 Hank Garner has interviewed a lot of fascinating people on his podcast, e.g. Gary Taubes, Mark Sisson and Jimmy Moore.
Now you can listen to his new 45 minutes long interview with me. He asks me about how to do low carb diets right and my experience using low carb diet advice for my patients.
I'm not used to being interviewed in English. It's fairly obvious in the beginning, less obvious later in the podcast. If you want to coach me by pointing out details to improve I'm very grateful!