I'm joining the Diet Doctor team full-time!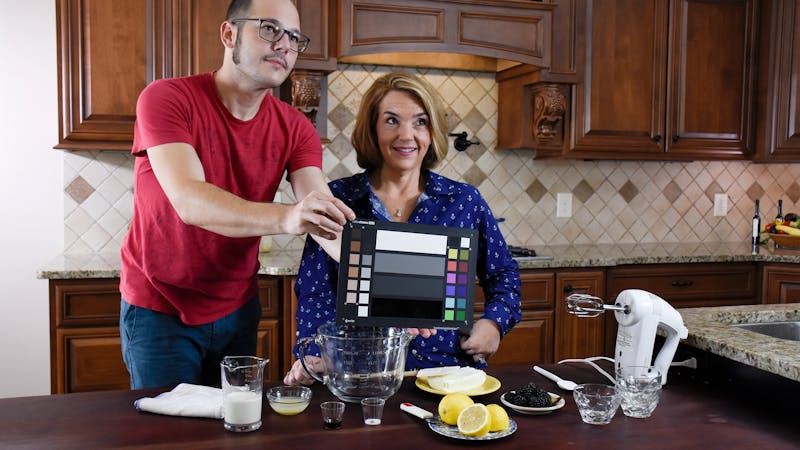 Okay…I know my weaknesses, and I'll confess that one of my great struggles is keeping a secret, especially when I am super duper excited.
Yes, I'm one of those people who gets so excited over buying someone the perfect gift that I blurt it out or force them to unwrap it early. I cannot keep a secret. Look at all of the recipe photos I share in advance! I just get so excited it's like peeing my pants, but my mouth leaks instead of my bladder!
Well…it's officially official, and I've kept quiet about it until now. Until now! I'm gonna spill it now!
Beginning January 1, when I am officially retired from my work in higher education, I will be working full-time with Diet Doctor. Yes! That's what she said!
My work will be focused on outreach, community support, and community building, and I think that YOU are gonna LOVE what we are gonna do next.
And don't worry, I'll be sharing all the details as you know I can't keep a secret!
XOXOXOX
These pics are a few of my DD (Diet Doctor) colleagues taken from various conferences. I've added captions to tell part of the story. I've spent enough time with them in person to know this is the right decision for me (and for us!)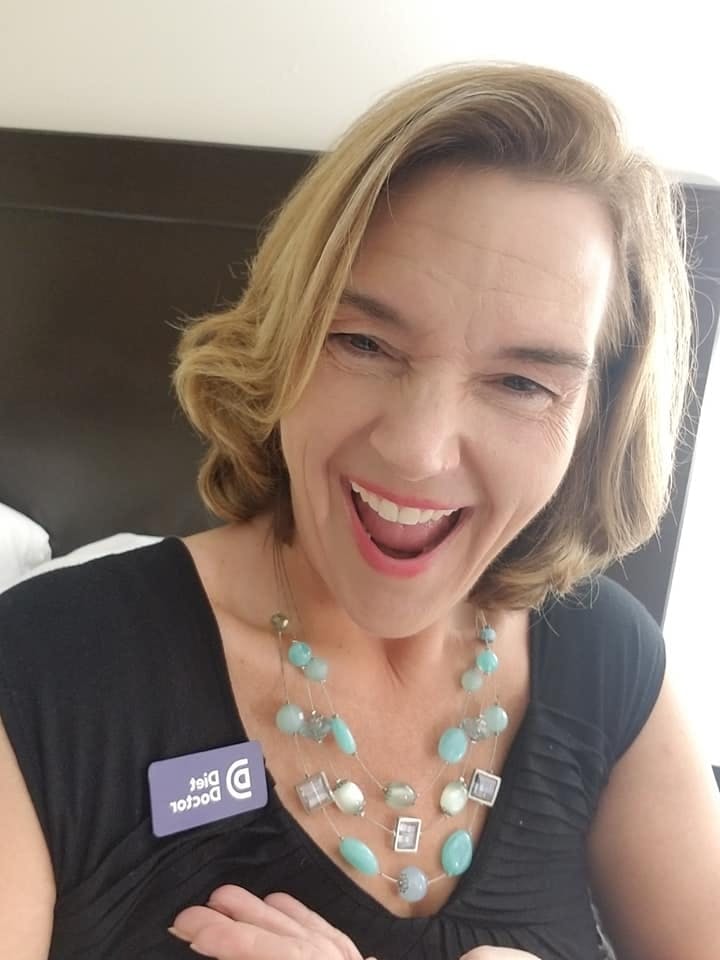 Wearing the DD bling!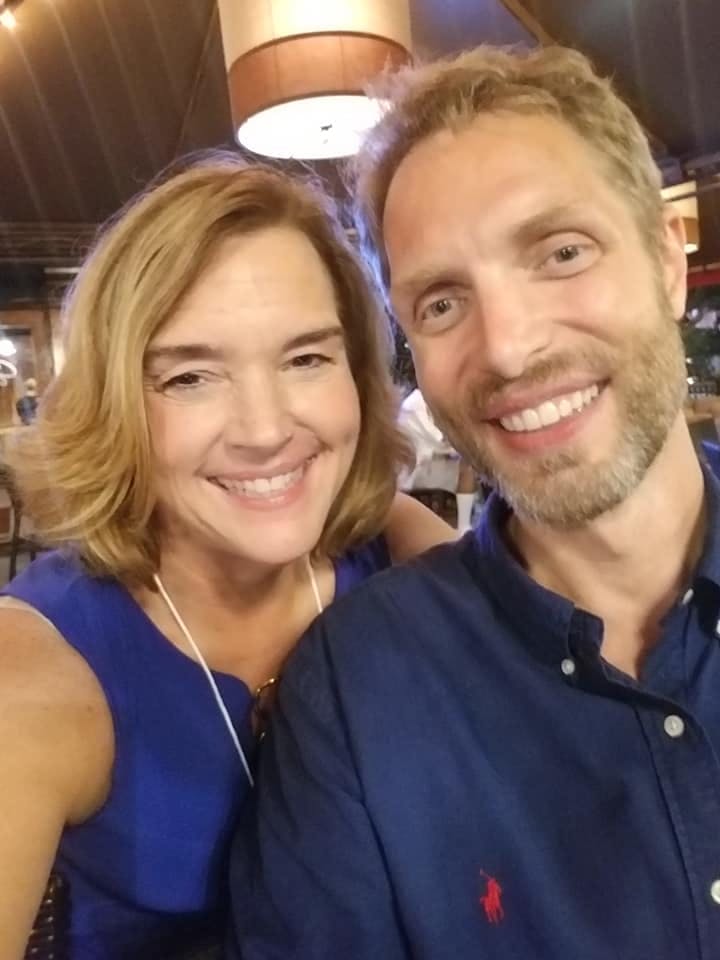 Dr. Andreas Eenfeldt, THE Diet Doctor after our conversation in San Diego where we mapped out my joining the team.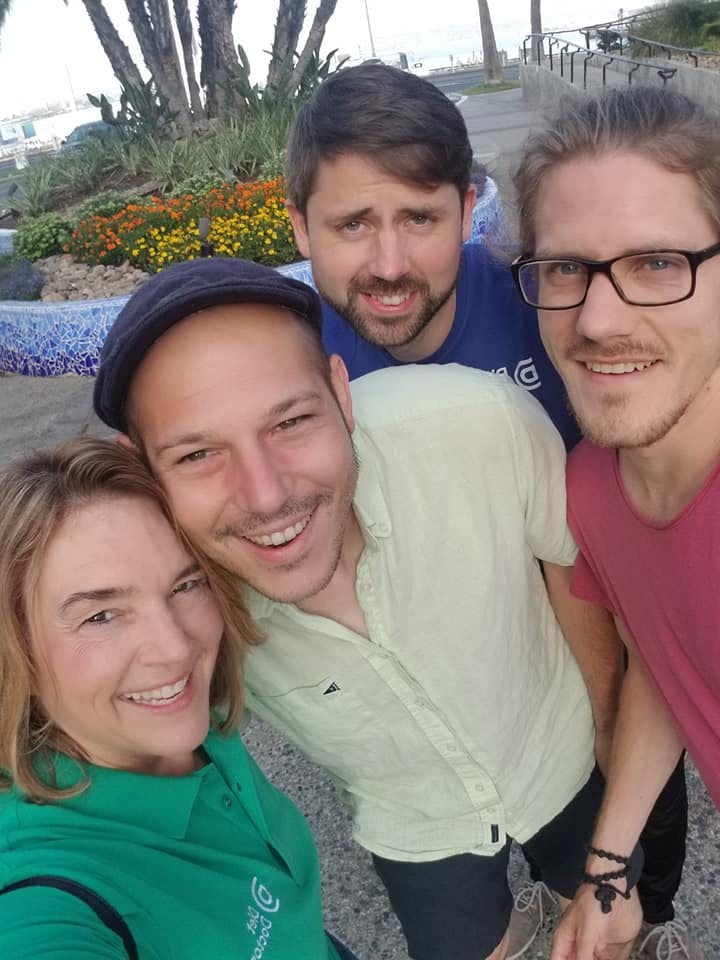 Girgos and Simon are my two favorite cameramen. They make me look good! Jonatan (far right) is Simon's brother and also a member of the team.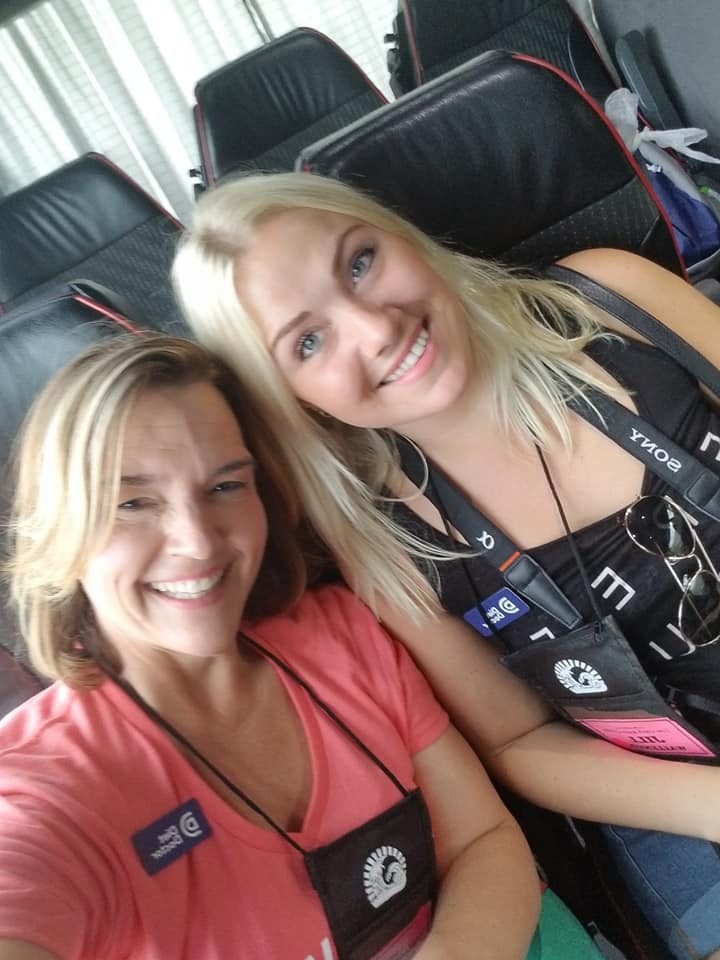 My girl Jill! She came to my house when we did the first cooking videos and was my roomie on the low carb cruise. Here we are enjoying low carb mimosas. She has an amazing eye for food photos and is a darn good cook!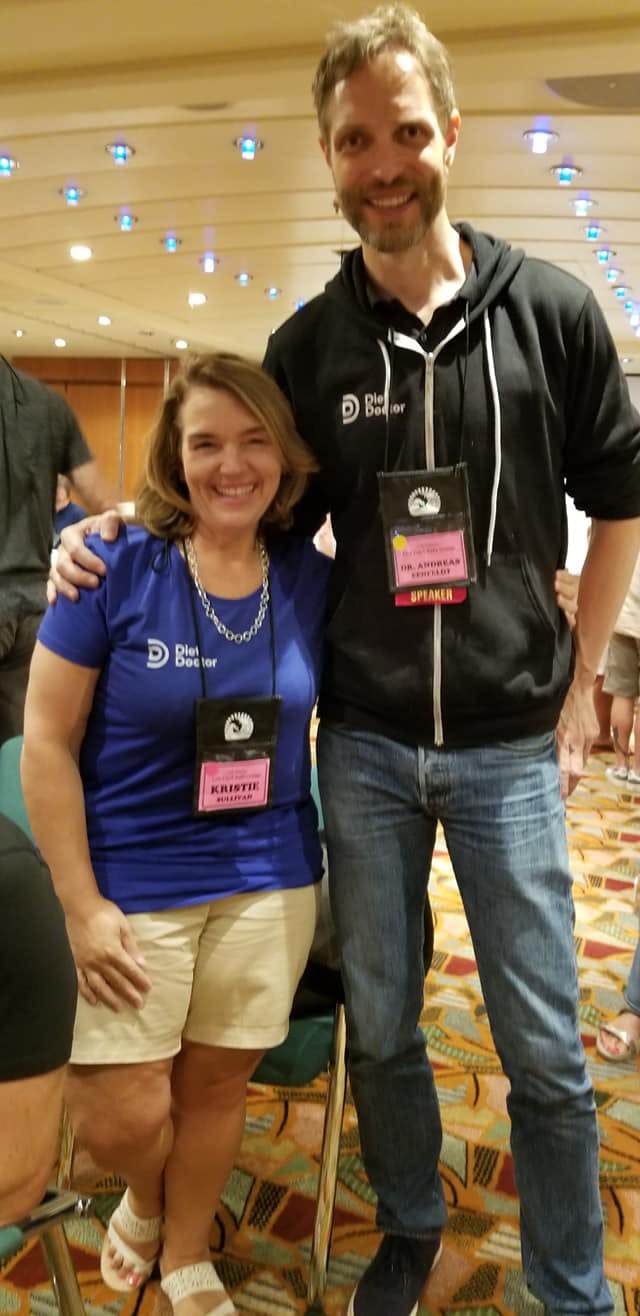 Why yes, I'm extremely short. Dr. Eenfledt is extremely tall. Isn't that a perfect combination?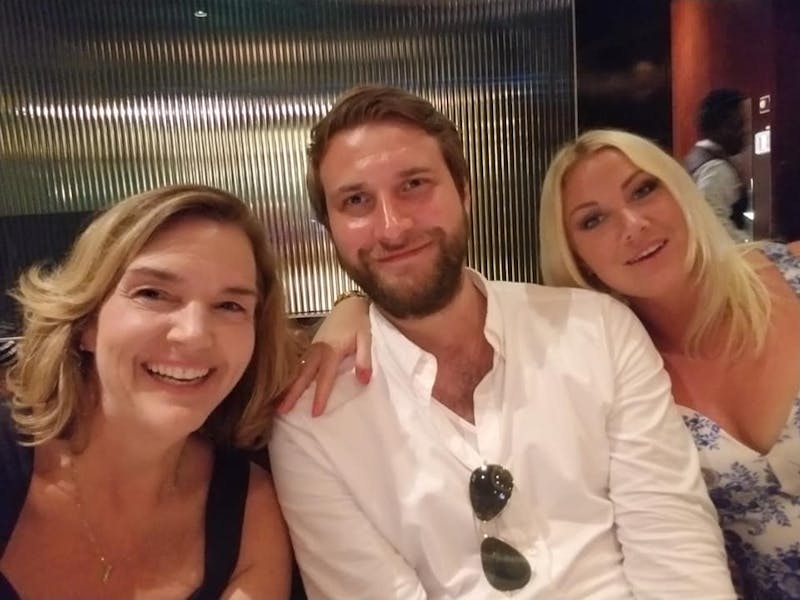 Jill, Rickard, and I at dinner on the cruise. Rickard was one of our dancing mates.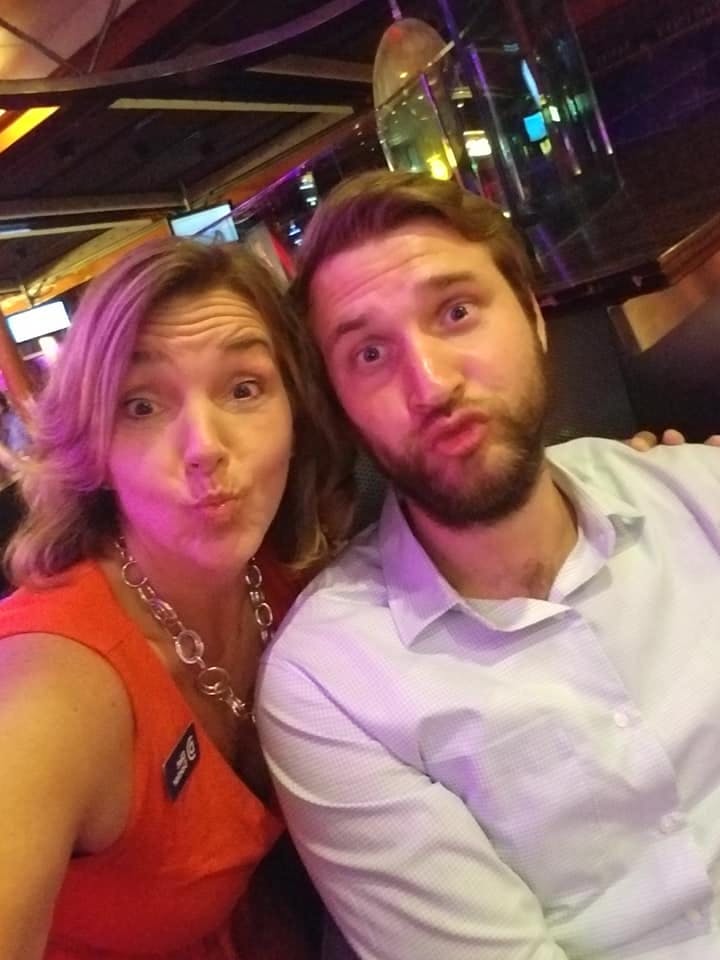 Rickard and Kristie at karaoke. Silliness.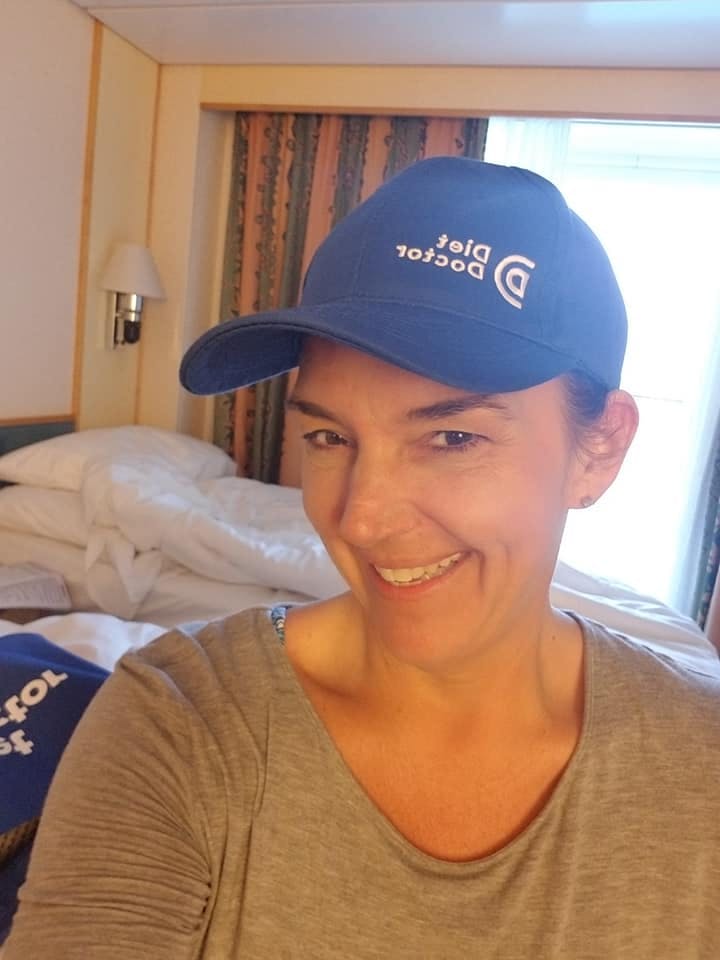 More bling.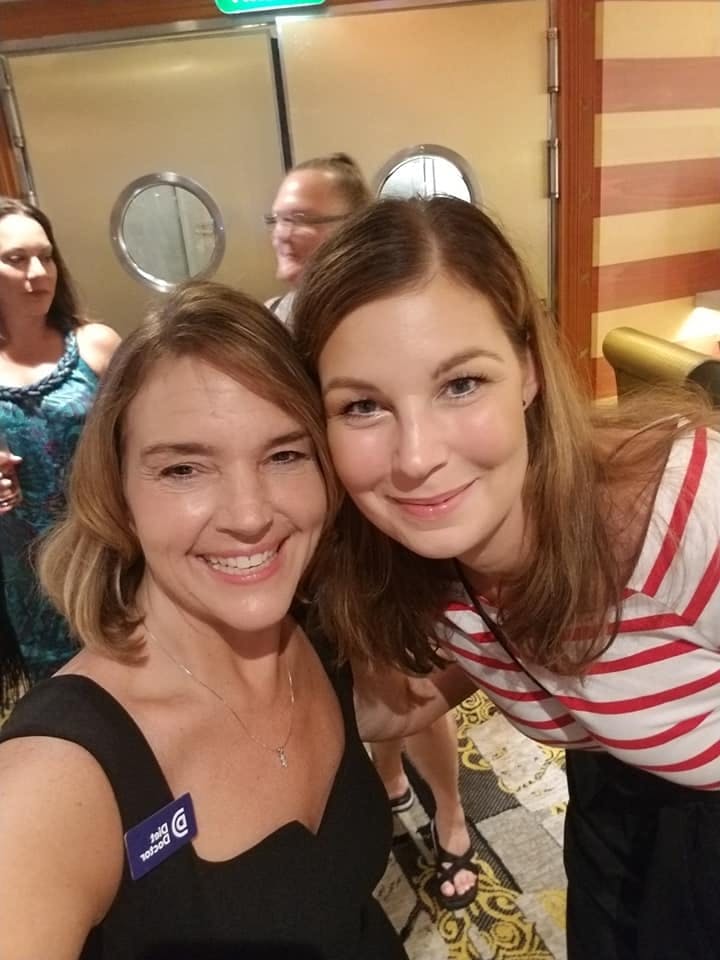 Sweet Kristin!!! This is Dr. Eenfeldt's partner and also a DD team mate. They have 2 precious daughters.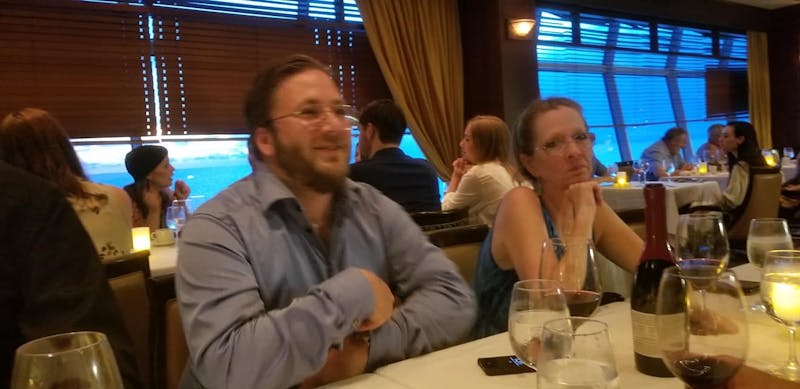 Inger and Alex at dinner on the cruise.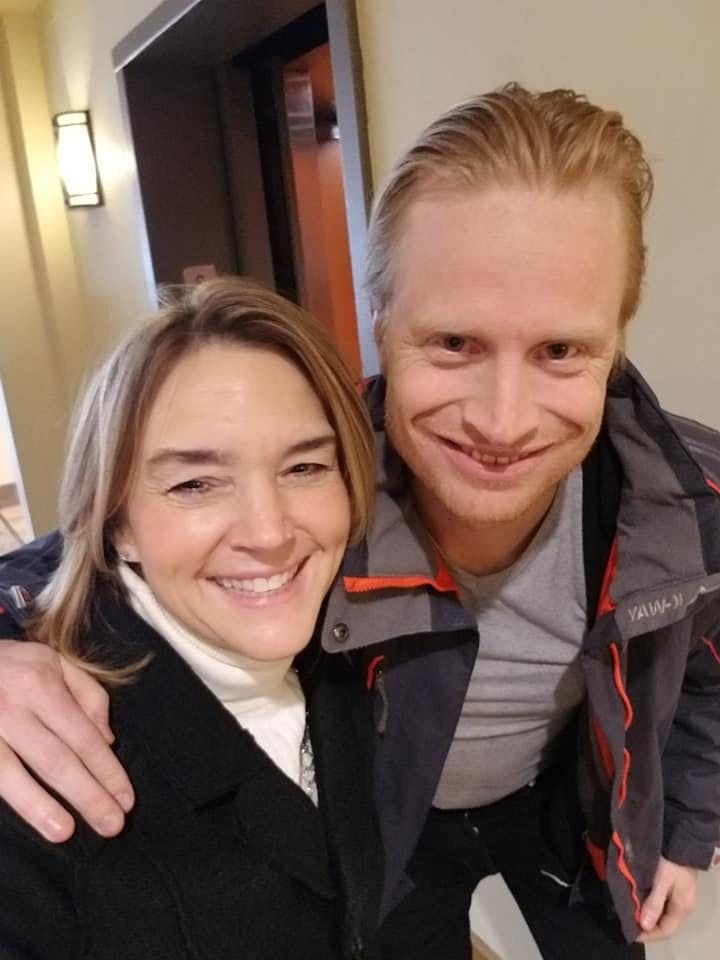 Bjarte, the COO when we started the full time conversation back in February in Breckenridge. Who says this gal can't keep a secret?!?!?!
Comment from team Diet Doctor
Kristie Sullivan has done a fantastic job freelancing for us at Diet Doctor for quite some time now, so we are THRILLED that she will be joining us full-time in January next year!
Kristie went low carb back in 2013, and not only has she won a lifelong battle on obesity, she's also had other big health benefits. She likes to share her story to help others and give out her best tips for making the diet sustainable.
You can pre order her latest book, Keto Living Day by Day, to get to know more.
Below you can find out more about Kristie; her story, her articles written for us at Diet Doctor and the awesome cooking videos we've made together!
We wish Kristie a big warm welcome!
Kristie's story
Cooking keto with Kristie
More