How to lose 196 pounds without hunger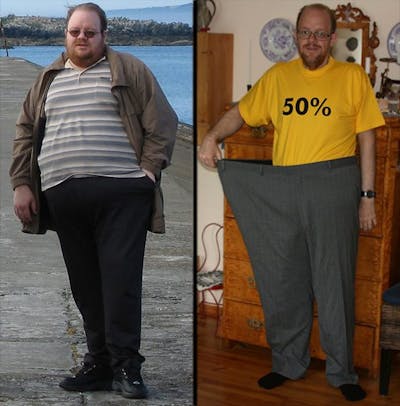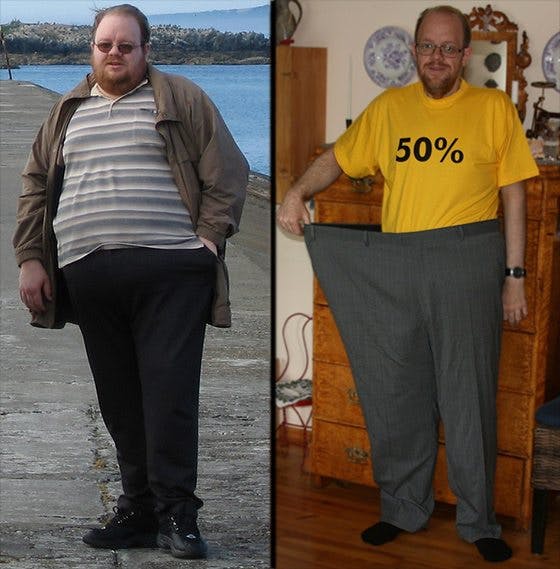 This is Tommy Runesson. In September 2009 (to the left) his weight was 386 pounds. Then he started eating strict LCHF, all the real low carb high fat food he wanted, mostly meat, butter, mayonnaise and some vegetables. He avoided almost all sugar and starch.
Today, less than two years later, his weight is 190 pounds. No hunger was needed, no surgery and no exercise beyond some extra walking during the second half of the weight loss. Pretty spectacular. You can see some more pictures and a video interview with him (in Swedish unfortunately) on my Swedish blog.
PS: Can you figure out what the "50 %" on the T-shirt means?