How Kellogg lost breakfast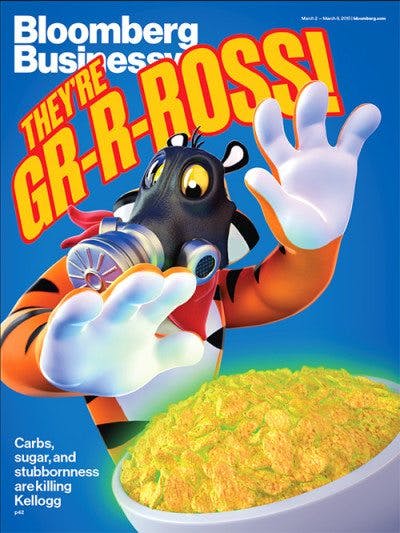 Manufacturers of processed sugar- and wheat-flour products are doing poorly in today's increasingly enlightened climate. Kellogg which in the middle of an obesity epidemic makes its living by selling extremely sugary breakfast cereals (candy for breakfast) is an excellent example.
The cover story for the latest issue of the magazine Bloomberg Business is about their major problems:
As Americans become more health-conscious, they're shying away from the kind of processed food baked in Kellogg's four U.S. cereal factories. They tend to be averse to carbohydrates, which is a problem for a company selling cereal derived from corn, oats, and rice. "They basically have a carb-heavy portfolio," says Robert Dickerson, senior packaged-food analyst at Consumer Edge.
Full article here: Who Killed Tony the Tiger? How Kellogg lost breakfast