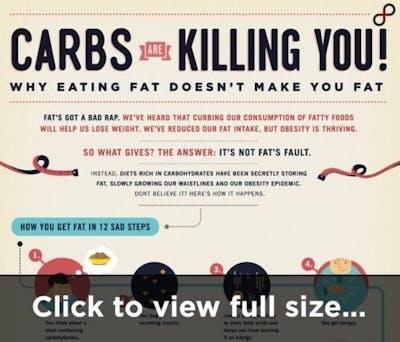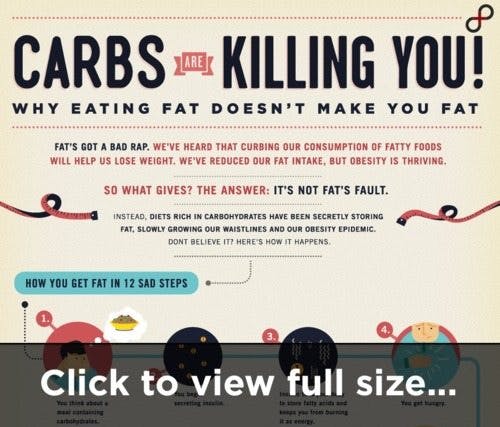 Despite the slightly too wild headline this is a nice new infographic about carbs, insulin and obesity. It's simplified of course – it focuses only on the peripheral effects of insulin: growing fat cells.
Chronically high levels of insulin also induces something called leptin resistance in the brain. What that does is basically make the brain blind to the fat stores, so that the brain can believe the body is starving even when it's really obese. It's a double whammy.
The easiest way to become obese? Eat more (bad) carbs than you burn. Eat at McDonald's for example and choose extra-large fries and a large Coke (starch and sugar).
For a slightly more advanced lesson see my 15 minute interview with professor Robert Lustig: The Cause of Obesity.