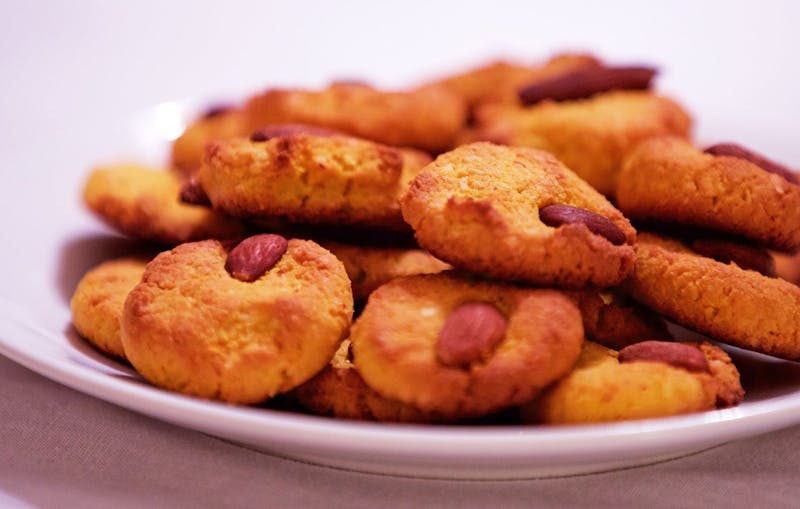 My three-year-old managed to make these creations with just minimal help from her mother. Then dad brought out the camera.
An almost sugar-free recipe: almond flour, shredded coconut, eggs, butter, saffron, almonds… and a next-to-homeopathic amount of honey (1 tablespoon in a batch of 27 cookies)… from Birgitta Höglund in the holiday post from the other day.
A good option for those who want the occasional cookie without all the bad carbs.
More